Sun Cable to invest $2.5bn in Indonesia in solar infrastructure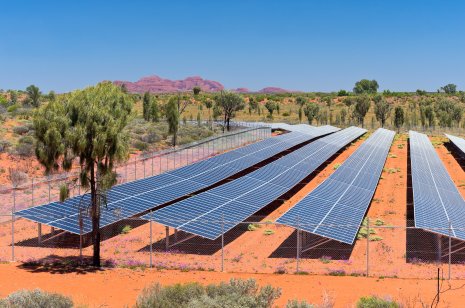 Sun Cable, will invest $2.58bn in Indonesia as part of its main solar power project which will transmit electricity from a solar farm in Australia to Singapore via subsea cable.
The investment includes $530m to $1bn of direct investment and $1.58bn for operational cost during the period of the project, David Griffin CEO of the Singapore-Australia firm said in a virtual press conference, today 23 September.
"Through the construction phase, we are looking at transformer supplies, switch gear supplies, land cables, etc. During the operational phase, we are going to establish a marine repair base in Indonesia," Griffin said.
Electricity battery
With the potential lithium battery raw material in Indonesia, there is an opportunity for Indonesian manufacturers to involve in electricity battery procurement worth $600m, he added.
Sun Cable is developing the Australia-Asia PowerLink (AAPowerLink), a transmission system which will transmit electricity from a planned solar farm in Australia's Barkly Region of the Northern Territory to Darwin and Singapore markets, according to the company's fact sheet.
The project will integrate one of the world's largest solar farm which will have capacity of 17 gigawatts peak (GWp) to 20 GWp; the world's largest battery (36-42GWh); and the world's longest undersea high voltage direct current cable system stretching 4,200 kilometre from Darwin to Singapore.
Indonesia's support
Indonesia's Coordinating Ministry for Maritime and Investment Affairs the route of the transmission cables through Indonesian waters and Indonesia's Ministry of Transportation has granted the subsea survey permit, the project said in a separate press release.
"Indonesia's support is critical to make all these works," said Griffin, adding that the project will start subsea survey imminently and undertake the environmental impact analysis (Amdal) process.
"We do anticipate to having all our required environmental approval by early 2023," Griffin said answering questions from media.
The AAPowerLink will be capable of supplying up to 15% of Singapore's total electricity needs with supply commencing in 2028, according to the company's website.
Read more: Sembcorp unveils solar farm to power Singapore water treatment