Stock markets: Miners lift FTSE 100, European stocks upbeat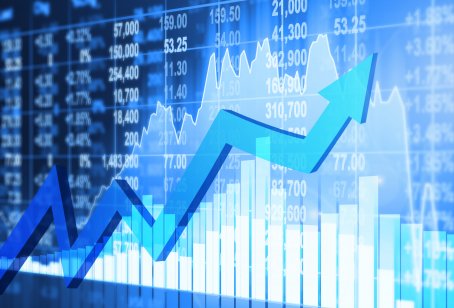 UK stocks inched up cautiously on Monday morning, as miners lifted the FTSE 100 index on the back of China loosening monetary policy recently and highlighting its renewed focus on economic stability.
US inflation data released recently which showed that inflation increased 6.8% in November, which was more than expected, also contributed to the restrained mood.
European stocks were also positive, with the Euro Stoxx 50 index rising, as Fraport and Zurich airport announced their sales results. Investors also looked forward to the top 20 global central banks due to meet later in the week, to discuss policy decisions and actions for the rest of the year and shed more light on their outlook for 2022.
What's interesting today: SThree CEO Mark Dorman announced that he as stepping down, citing personal reasons. Wyloo Metals upped its offer for Noront Resources, after being unable to come to a decision to back up rival BHP Group's bid.
Why are stocks up today?
Miners lead gains: Mining companies pulled up the FTSE 100 index on Monday, as China pledged to increase economic stability and cooperation, especially in the property development sector
What is your sentiment on UK100?
Vote to see Traders sentiment!
What this means:

With Evergrande, one of the biggest property development companies in China struggling with debt, the real estate sector has been quite unstable recently, thus leading to volatility in commodity prices as demand fluctuates.

China has made the decision to provide the weakening sector with more support and facilities as well as to relax overall monetary policy. This would go a long way in ensuring that commodity demand is sustained and helping the sector recover, hence the rally in mining shares.
Stock markets: key highlights
The FTSE 100 (.UK100) index inched up 0.15% to 7032.9 points

The Euro Stoxx 50 (.EU50)index also followed suit and edged up 0.88% to 4236.1 points
Germany's DAX (.DE40) index rose 1.02% to 15782.8 points
France's CAC 40 (,FR40) index increased 0.42% to 7020.9 points

The leading sectors in the UK were communications and consumer durables, whereas transportation and electronic technology lagged behind

US S&P 500 futures increased 0.33% to $4719.25
Market sentiment
The CBOE Volatility Index, or VIX (.VIX), a measure of expected fluctuations in US stocks, increased to 19.03

The US dollar index increased to $96.45

The US 10-year bond yield index on the other hand, dropped to 1.52%
Top stock gainers: UK and Europe
The best performing companies in the UK were BT Group, Berkeley Group Holdings and British American Tobacco
BT Group shares rallied after speculations of a potential takeover soon surfaced

Berkeley Group Holdings shares increased after the group recently raised its guidance until 2025

British American Tobacco shares rose following an increase in tobacco alternatives demand
Sanofi shares rallied following the company's recent announcement that it would be purchasing Origimm Biotechnology
Bayer shares inched up following a further roundup trial victory
Top stock losers: UK and Europe
Stocks news: what you need to know today
Read more: Top 5 mining stocks: Commodity boom boosts market outlook