Stock markets in India look cautious even as Asia rebounds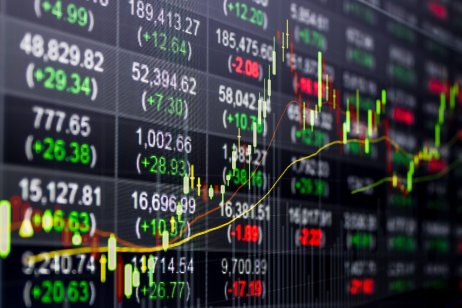 Indian benchmark indices look to begin trading on a cautious note even as Asia rebounded on Tuesday morning trades.
SGX Nifty futures index, representing Indian stocks in Singapore Stock Exchange, lost its early momentum as the trading progressed and was at a 0.04% discount around an hour before Indian markets opened.
Wall Street stocks inched up higher on Monday after reassurances from the US President that the new variant shall not end up in lockdowns, thereby regaining some of its lost grounds from Friday's fall. Dow gained 0.68%, S&P 500 rose 1.32% and Nasdaq added 1.88% on Monday.
Deepak Jasani, head of retail research, HDFC Securities, said that Indian markets could open flat to mildly higher in line with flat Asian markets today even after the negative US markets on Friday.
"The Nasdaq Composite Index notched its biggest daily gain since May, while Dow industrials and the S&P 500 had their largest percentage climbs in more than a month after President Joe Biden told Americans the fight against the omicron variant of coronavirus won't involve 'shutdowns or lockdowns'", Jasani said.
Things to note before trade
Go Fashions will begin trading on exchanges today
Punjab National Bank will invest in Open Network for Digital Commerce by picking up over 9% stake in the company
IRCTC ties up with online bus ticketing platform redBus to launch redRail – a rail ticket booking service
Coal India will provide the government INR36.67bn as an interim dividend for the financial year 2021-22
Read More: India's central bank supersedes Reliance Capital board on default