Sprinklr (CXM) stock rises 21% on strong earnings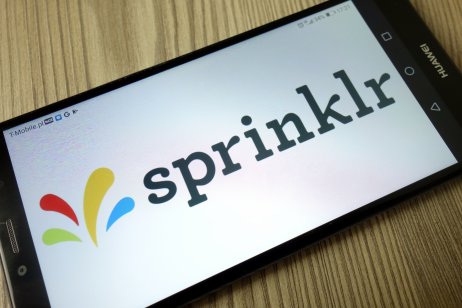 Software company Sprinklr's stock is up as much as 21.3% on Friday to $16.39 per share following the company's latest third-quarter earnings report.
Revenue grew by 32% year over year to $127.1m (£95.79m) for the for the period ended 31 October, largely driven by higher subscription revenue from its software sales.
The success of Sprinklr – which sells subscriptions to what it calls a unified customer experience management (Unified-CXM) platform for modern enterprises – is another example of how software as a service companies continue to grow as industries digitise their operations amid the pandemic.
Financial performance
New York City-based Sprinklr set its guidance for revenue to total $486m–$488m for the fiscal year ending 31 January with non-GAAP operating losses of $48m–$50m for the full year. Sprinklr trades on the New York Stock Exchange as ticker CXM.
While total losses are up for the company year over year, its per-share losses are down to 11 cents in the third quarter from 21 cents per share a year ago.
Results were reported after Thursday's close and shot up in early trading Friday but settled in the mid-afternoon to a 10.7% increase to $15 per share.
Subscription growth
Sprinklr already touts a number of blue-chip companies among its clients including McDonalds, Microsoft, Comcast and Marriott, according to the company's website.
Sprinklr's slate of customers generating $1m of annual revenue rose by 29% year over year to 80 different companies in the latest quarter.
"We expanded (with) customers like Pepsi, Keystone, Samsung, Nestle, and (added) new logos and customers like Hugo Boss and Land O'Lakes," Ragy Thomas, founder and CEO of Sprinklr, said during the earnings call.
Read more: Salesforce (CRM) stock falls, but analysts show support