Spire Healthcare posts revenue and profit rise
Subscribe to Weekly Highlights
The major market events for the week ahead right in your inbox.
Subscribe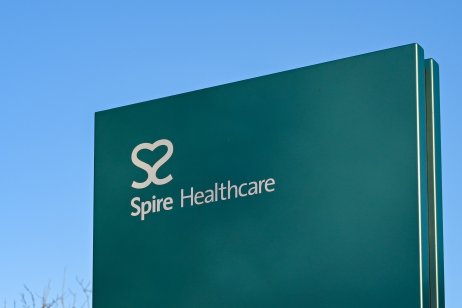 UK private healthcare group Spire posted strong half-year results in its earnings statement on Thursday.
Spire Healthcare reported steady growth in its half-year report, with revenue increasing by 38.9% compared to the same period last year. Profit before tax was also up, at £4.7m ($6.5m), compared to last year's figures when the group posted a loss of £231.3m ($319.7m).
Covid-19 uncertainty
The group said that it would review its capital structure and allocation, including future dividend policy – no dividends have been paid since the cancellation of its final dividend in 2019, due to the uncertainty caused by Covid-19.
Spire Healthcare, which is a leading independent hospital group in the United Kingdom, rejected takeover plans from Australian medical group, Ramsey Health Care, in July.
"The Spire Healthcare board and its advisors supported the proposed transaction, and it was put forward to shareholders. The company respects the view of shareholders who did not provide sufficient votes to support the scheme of arrangement and is confident that it remains well positioned for success as a standalone business," the earnings statement said.
Focussed future
Spire said that the period of "uncertainty" is behind it, and it has not impacted the operating performance of the business.
"We remain focussed on our purpose to make a positive difference to patients' lives through outstanding personalised care," the statement said.
Spire's stock was up 0.21% at 237p in early morning London trading today.
Read more: Spire healthcare shareholders reject £1bn takeover bid from Australian rival Ramsey