Sono Group (SEV) stock almost doubles on first day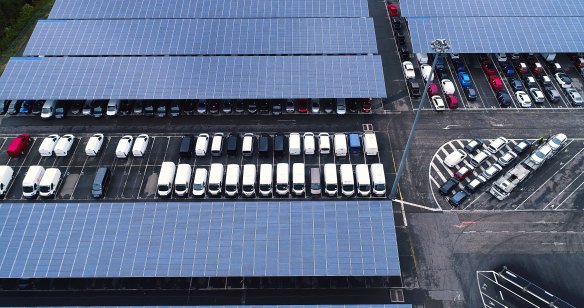 German automaker Sono Group hit the US market via the Nasdaq on Wednesday, and its stock came within inches of doubling in value on the first day of trading.
Shares opened at $15 and were trading at $29.50 at midday.
Sono has developed a solar-powered, five-seat van that starts at €28,500, and the company has received about 16,000 pre-orders. In addition to its vehicles, Sono plans to market its technology to other manufacturers.
Read more: Solar-powered EV maker Sono Motors to go public in US