Sono Group (SEV) spikes 140% on first day of trading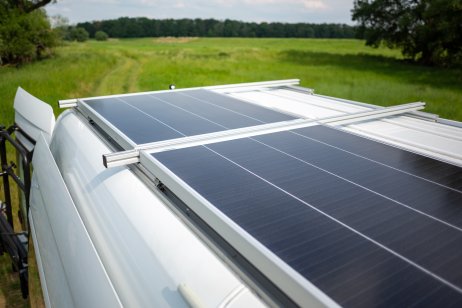 German electric vehicle (EV) maker Sono Group hit the market via Nasdaq on Wednesday, and its stock came within inches of doubling in value on the first day of trading.
Shares opened at $15, and the stock was trading at $36.14 near market close. Sono had expected to raise $150 million (£111m) with the IPO.
Originating in a Munich garage as a pet project among three friends, Sono has sought to emerge as a solar-aided, mold-breaking, forward-thinking EV producer.
"We developed the first prototype ourselves to fully understand the feasibility of our vision of a solar electric vehicle (SEV) for the mass market," Sono's co-founders said in a statement. "Convinced the industry was too slow and real disruption would never come from one of the big players, we took matters into our own hands and started Sono Motors".
Multi-pronged approach
The company has developed a solar/electric-powered five-seat van that it sells for €28,500. The company has received about 16,000 pre-orders targeted for delivery in 2023. In addition to its vehicles, Sono plans to market its technology to other manufacturers. Beyond unique solar enhancements, Sono has its own proprietary charging system.
In addition to vans and other vehicles for personal use, Sono has also been developing light EVs for last-mile delivery, a concept that has been supported by Amazon. Sono also has an eye toward utilising its technology to develop buses and cargo trucks. That is an idea it has begun exploring with MAN Truck & Bus, an international provider of commercial vehicles.
"We built our company upon two pillars. The first, building solar electric vehicles and developing our digital services; and the second, selling and licensing our fully integrated solar technology to other manufacturers," Sono Group said in a statement. "We believe that this diversified business model is enabling us to build an environmental, social and governance (ESG)-driven, long-term oriented, fast-growing company with additionally attractive financial returns".
Going green, seeing green
Alternative fuels have spurred surges across sectors ranging from EV manufacturers like Tesla to charging providers like EVgo.

The most recent debut prior to Sono's was Rivian, whose market capitalisation quickly advanced past industry stalwarts with decades of operation behind them, including Ford, whose electric F-150 truck will soon be a direct competitor of Rivian. Rivian raised around $12bn with its IPO, the largest US IPO of the year and the seventh-largest ever.
While it is a straight electric vehicle with no solar component, Rivian and Sono are both distinguishing themselves in the alternative-fuel vehicle market by going beyond the sedan – Sono with its van and Rivian with trucks and sport utility vehicles.
Unlike Sono, Rivian hit the market with higher-priced shares than Sono, but even after reevaluating its initial offering – from a low-end of $52 to a $78 figure – the stock climbed as high as $163 and currently trades in the low $140 range.
In July, Lucid Motors, which makes luxury EV sedans, debuted under $10 and traded as high as $57.75. On Wednesday, its $52.38 price represented 435% profit to those who snagged the stock as its open.
Read more: Lucid Group (LCID) stock forecast amid booming EV market