Snap beats EPS estimates but shares slide on revenue miss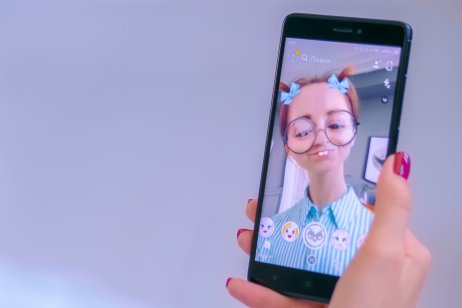 Snap Inc. beat earnings-per-share estimates, the company announced Thursday, but its slightly lower-than-expected revenue total sent shares 24.5% lower in after-market-close trading.
Snap reported $0.17 EPS, compared to analyst expectations of $0.08. The company's $1.07bn (£780m) in revenue slightly missed $1.10bn estimates.
The Santa Monica, California-based parent company of social media platform Snapchat, which trades over the New York Stock Exchange under the ticker SNAP, reported active daily users totalled 306m, a 23% year-over-year increase from 3Q 2020, the company added.
Change to Apple platform
After the post market-close announcement, Snap shares fell to $56.70, down 24.5% from Thursday's $75.11 closing share price. Snap shares opened Thursday at $74.11.
Snap CEO Evan Spiegel blamed the lower-than expected revenue on changes to Apple's iOS platform for "impacting the way advertising is targeted." Spiegel added Snap "is now operating at the scale necessary to navigate" these challenges in the future.
"We grappled with industry changes with the way advertising was targeted over iOS that created a more significant impact on our business than we anticipated," added Snap Chief Business Officer Jeremi Gorman on the follow-up earnings conference call.
"Apple rolled out SK Ad Network. We found measurement diverged results meaningfully from other third-party results, making (SK Apple Network) unreliable as a measurement solution."
Social media shares lower
Snap added it expects this short-term disruption will negatively impact its 4Q 2021 performance and it was lowering its revenue target to a $1.16bn to $1.20bn range, versus the previous $1.36bn revenue guidance.
The news of lower revenues due to difficulties with the iOS platform sent other social media share prices lower. Facebook moved 4.79% lower and Twitter traded 0.61% lower in after-market trading.