Smart glasses maker Innovative Eyewear readies IPO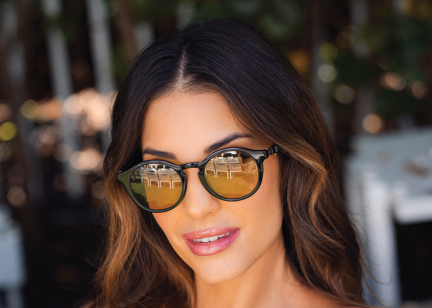 Tekcapital pcl unit Innovative Eyewear filed with the US Securities & Exchange Commission Monday to offer an undisclosed number of shares in an initial stock offering to the public.
The size and timing of any future offering were not disclosed in the initial registration statement filed with the SEC. Maxim Group is acting as sole-lead underwriter. Innovative Eyewear has applied with the Nasdaq exchange to trade under the ticker LUCY.
Miami, Florida-based Innovative Eyewear was founded by Lucyd Ltd, the portfolio arm of U.K.-based university IP portfolio firm Tekcapital, having licensed the exclusive rights to the Lycyd brand as well as its patented smart eyewear technology.
Wider losses but soaring revenue
Innovative Eyewear lost $1.86m (£1.40m), or 37 cents per share, through the first nine months of 2021, a 448% increase in losses from the $556,115 it lost through 30 September 2020. For the full year 2020, Innovative Eyewear lost $768,184, or 26 cents per share.
Revenue was $33,592 in 30 Sept 2020 and $415,185 through Sept 30 2021.
Innovative Eyewear reports $295,200 in inventory prepayments from the manufacturer for inventory delivered in the fourth quarter. For the full year 2020, Innovative Eyewear's inventory prepayments totalled $85,740 for 2021 deliveries.
Tech-enabled glasses
Lucyd Lyte glasses are tech-enabled glasses that come in 12 different frame options and 56 different lens types. The frames connect to mobile devices via Bluetooth and allow the wearer to make and answer phone calls, send and receive text messages, play music, search the internet and send money via a web-based money-transfer app.
Innovative Eyewear glasses carry an MSRP of $149 for standard frames and $179 for its titanium frames, with prescription lenses ranging from $35 to $275. Innovative Eyewear sells its glasses through its own Lucyd.com website as well as via Amazon.
As part of a policy undertaken in May, for every Lucyd Lyte eyewear frame sold, Innovative Eyewear donates a matching frame to an undisclosed charity. As of 30 September, Innovative Eyewear has donated $7,556 worth of its eyeglasses frames to charity.
Read more:
Warby Parker expects 'strong' growth; NYSE certifies listing