SK Hynix gets nod to buy Intel's memory chip business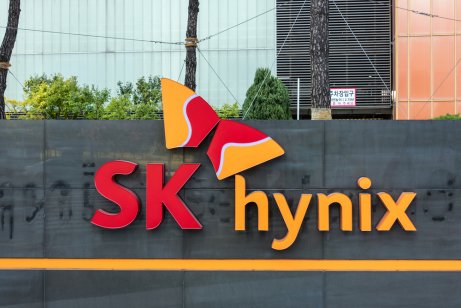 South Korea's SK Hynix received the final approval from China's antitrust authority, State Administration for Market Regulation (SAMR) for acquiring Intel's memory chip business.
China was the eighth country from whom the $9bn deal required a clearance. The deal to acquire Intel's NAND and SSD business was announced in October 2020. NAND memory is used in everything from servers to smartphones. While solid state drives or SSDs are the most popular storage options for laptops and gaming consoles today.
"With SAMR's merger clearance SK Hynix has received all required merger clearances in eight jurisdictions from the relevant competition authorities. SK Hynix will continue to prepare to close the transaction including achieving all of the closing conditions," the South Korean company said in a statement on Wednesday.
Deal to enhance SK Hynix's position
As part of the first closing, SK Hynix will acquire Intel's SSD business, including SSD-associated intellectual property and employees and its Dalian facility for $7bn. The remaining portion of the cash will be paid by March 2025.
"SK Hynix will enhance its competitiveness of NAND Flash and SSD business by continuing the remaining post-merger integration process," the company said in a statement.
The deal is the largest ever for the South Korean company, which already has more than 25% of global market share in the NAND memory business. On Thursday, its shares were up 0.39% at KRW127,500.
Read more: Intel sells its NAND business to South Korea's SK hynix