Sirius Real Estate rent roll picks up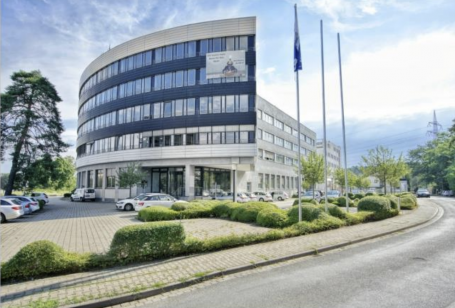 Germany-focused flexible workspace developer and provider Sirius Real Estate says trading is in line with consensus and management expectations for the full year.
The Berlin-based company issued a trading update Wednesday for the six months ended 30 September.
The FTSE-250 company saw a 2.5% increase in like-for-like annualised rent roll to €98.9m driven by a 2.6% like-for-like increase in the average rental rate.
Total annualised rent roll increased by 3.3% to €99.7m.
Like-for-like occupancy remained broadly flat at 86%, whilst total occupancy dropped to 85% (March 2021: 87%) primarily due to the acquisition of 23,000 sqm of vacant space within the Essen and Ohringen assets that completed within the period.
Trends playing into Sirius

strengths
Commenting on the results, CEO Andrew Coombs said: "As with many countries, corporates in Germany are now focused primarily on the re-organisation of their supply chains to within European borders and adapting to more flexible ways of working.
"Both of these challenges play to the strengths of Sirius' portfolio and will help drive demand to our out of town business parks which offer a range of storage, warehouse, manufacturing spaces and out of town offices."
Debt reduction
During the period, Sirius reduced the average weighted cost of debt to 1.2% in September from 1.5% in March and extended the average tenor to 3.7 years from 2.7 years.
In June, the company issued a €400.0m 1.125% bond due June 2026.
Following the issuance and repayment of €170.7m of existing secured debt, Sirius had total debt of €698.2m of which €450.0m, or 65% is unsecured (March 2021: 11%).
Cash stood at €187.5m, of which €174.5m is unrestricted, providing capacity for further acquisitions and investment.
"The transformation of the Company's financing arrangements is expected to positively support Sirius' operations and make asset recycling notably easier and less expensive," the company said.
Sirius will announce six month results on 8 November.
Shares are down 3.25% in London trading to 125.20p at 17:29 (UTC +1).
Read more: Sirius shrugs off Covid-19 headwinds to report rent growth