Singapore's Sembcorp buys renewables power portfolio for $516m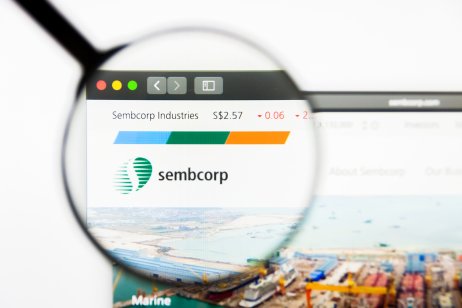 Singaporean energy company Sembcorp has acquired a portfolio of 10 operation wind and solar power assets from CGN Capital Partners Infrastructure Fund III for CNY3.3bn ($516m).
The wind and solar power assets have a total gross installed capacity of 658 megawatt (MW) and located in energy demand centres such as Hebei, Henan and Shandong provinces.
"The acquisition of this renewables growth platform in China is an important step towards our target to have 10GW (gigawatts) of gross installed renewables capacity by 2025. We are focussed on the execution of our growth strategy across our markets to achieve our brown to green transformation," said Wong Kim Yin, group president and CEO of Sembcorp Industries, said in a statement on Friday.
China a priority growth market
"China is the world's largest renewables market and a priority growth market for Sembcorp. With this acquisition our renewables portfolio in China will double in gross capacity from 725MW to 1,400MW of wind and solar assets," Alex Tan, CEO China at Sembcorp, said.
Following the announcement, Sembcorp's stock price was largely unmoved – rising to SGD2.07 before shedding gains and closing flat at SGD2.05.
Sembcorp said that the acquisition will be funded through a mix of internal cash resources and external borrowings. The transaction is expected to close in the first half of 2022 and will not have a material impact on the earnings per share and net asset value per share of Sembcorp for 2021.
Read more: Sembcorp unveils solar farm to power Singapore water treatment