Singapore's GIC to invest $1bn in Grifols' (GRF) US unit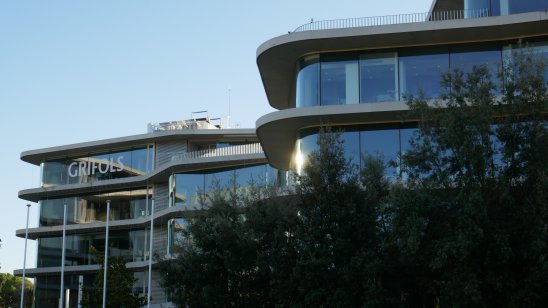 Singapore's sovereign wealth fund GIC is set to invest $990m in the US unit of Grifols, providing fresh funds for the plasma-derivative producer to repay its debt.
Regulatory approvals, including from the Committee on Foreign Investment in the United States, have been secured, Spain-based Grifols said in a statement on Wednesday.
"We are very pleased to have obtained all necessary regulatory requirements to close this strategic transaction, which underlines the confidence of a fund as solvent as GIC in our business model," said Grifols CFO Alfredo Arroyo.
Fresh funds to reduce debt
"We continue to make progress and all proceeds will be used to repay debt to meet our current commitments," said Arroyo.
In its half-yearly financial earnings, Grifols reported its net financial debt over earnings before interest, taxes, depreciation, and amortisation ratio stood at 4.9 times as of 30 June, down from 5.1 times at the end of March.
Grifols added that the GIC investment will lower the leverage ratio by 0.6 times.
"The company continues its efforts to quickly and progressively lower its debt ratio to below 3.5x by 2024," Grifols said.
What is your sentiment on GRLS?
Vote to see Traders sentiment!
GIC to own minority stake in Biomat
Under the deal, GIC will own a 23.8% stake in Biomat, the US unit of Grifols.
Grifols will continue to control all management and operational aspects of Biomat's US plasma-centre network, which numbered at 300.
Grifols expects to operate 370 plasma centres across US and Europe by the end of the year and plans to open 20 centres in Egypt over the next two years, it announced last week.
Grifols stock ended 0.7% higher on Wednesday at €18.4 after touching intraday high of €18.55.
Read more: Singapore's GIC invests in ESG tracker start-up MioTech