Singapore plans measures to secure energy supply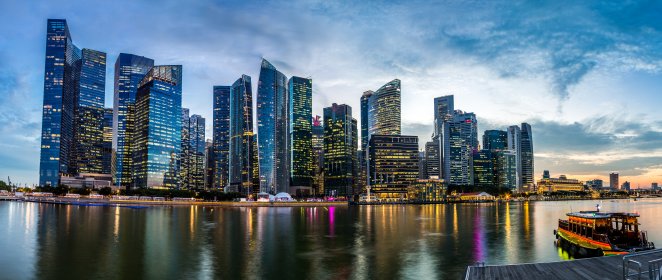 Singapore has moved to secure its energy supply amid global disruptions of energy supplies which have kept coal, oil, and gas prices at multi-year highs.
The city-state will establish standby fuel facilities that generation companies (gencos) can draw upon if needed to generate electricity, Singapore's Energy Market Authority (EMA) said in a statement on Tuesday.
"The agency is working with all gencos to track their fuel supply levels and generating capacity. Standby fuel will be provided to gencos if they are affected or there is a need to ensure reliable electricity supply to consumers in Singapore," it added.
Gencos told to source "sufficient fuel"
The EMA has asked gencos to contract sufficient fuel to at least meet the demands of customers of their retail arms.
The agency also directed the gencos looking to sell their excess natural gas supply to provide other gencos and EMA with the first right of refusal, before they can divert or sell the excess gas to other parties.
Gencos have also been told to generate electricity using fuel from the standby facilities if needed to maintain system stability.
Extraordinary measure
"These pre-emptive measures are extraordinary but necessary to secure our fuel and electricity supply. We will review if these measures are still needed by 31 March 2022," the agency added.
Singapore fuels 95% of its electricity generation from imported natural gas that exposes it to price volatility. The price of LNG in Asia has hit record highs boosted by strong demand – both in Asia and Europe, low inventories, and supply disruptions.
"The higher fuel prices will push up electricity prices. In addition, the risk of supply disruptions has also risen," EMA said.
Gas production issues
Production issues in Indonesia's West Natuna gas field have resulted in reduced output, which EMA expects to last until end-2021. In addition, gas pressure from Indonesia's South Sumatra province has decreased due to higher demand from gas users both upstream and in Singapore.
"The global energy crunch has made it significantly more expensive for the power generation companies to secure additional spot LNG (liquefied natural gas) to make up for the drop in piped natural gas supplies," EMA said.
The agency maintained that Singapore's overall gas supplies remain sufficient. Earlier this year, EMA appointed two new term LNG importers, on top of the existing two, to provide gas users in Singapore with more options to procure the gas they require.
Singapore imports most of its natural gas from Indonesia and Malaysia through pipelines. It also started to import LNG in May 2013, according to EMA. The Singapore LNG Terminal which began operation in 2013, has four storage tanks with throughput capacity of 11 million tonnes per annum.
Read more: China's power crunch lifts Asia-Pacific commodity currencies