Simplicity Esports wants to make gaming more social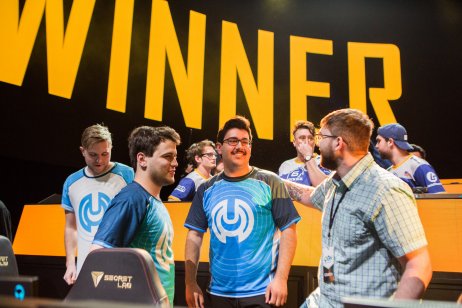 A new global esports company says it plans to make gaming more social as it seeks to move from the over-the-counter market to the Nasdaq Composite Index, according to a recent regulatory filing.
Simplicity Esports said in a prospectus filed with the US Securities and Exchange Commission that it is already one of the largest corporate owners of US gaming centres with more than 28 locations.
The company, based out of Boca Raton, Florida, plans to use a multi-pronged approach to bring gamers to these centres and give them the opportunity to interact with their local community and take part in local and national tournaments.
"We are committed to growing and enhancing the esports industry, fostering the development of amateurs to compete professionally and signing established professional gamers to support their paths to greater success," Simplicity said.
Shares trade over-the-counter under the ticker "WINR".
About Simplicity Esports
Simplicity began as a blank cheque company called I-AM Capital Acquisition in 2017 Corporation and has since combined with several other businesses to build out its platform.
The company now makes money through its three divisions: Simplicity One Brasil, Simplicity Esports and PLAYlive Nation.
Both Simplicity One and Simplicity Esports are subsidiaries that manage the company's professional gaming teams while PLAYLive manages its corporate and franchised gaming centres.
"The combination of the esports gaming centres, owned or franchised by our wholly owned subsidiaries Simplicity Esports LLC or PLAYlive, provides us with what we believe is one of the largest esports gaming centre footprints in North America," the company said.
Streaming services
One way the company plans to grow in the future is through its streaming platform which currently includes more than 20 commentators and influencers.
"Our electric group of live personalities represent our organisation to the fullest with their own unique style," the company said. "We are proud to support and present a diverse group of gamers as we engage fans across a multiple of esports genres."
To this end, the company partnered with Television Korea 24 last August to provide esports and gaming content for their 24/7 live channels. The network can also be viewed in over 45 countries across the globe, including the US and Brazil, which are the top two global esports markets.
According to research by Newzoo, the global esports market is expected to grow to more than 570 million spectators by 2024 with revenues projected to be north of $1.6bn (£1.17bn) over the same period.
Financial position
The company said its strategy to grow through streaming services has already positively impacted their financial position.
Simplicity brought in more than $1.6m in revenue for the fiscal year ended 31 May 2021 compared to $861.4m during fiscal year 2020.
However, the company reported larger net losses in 2021 than it did in 2020, losing $6m and $2.6m, respectively.
Revenues come from prize winnings, corporate sponsorships, advertising, league subsidy payments and potential league revenue sharing payments from the publishers of video games, the company said.
Simplicity plans to offer 2.5 million units for approximately $4 per share once it is listed on the Nasdaq. Each unit comprises one share and a warrant to purchase an additional share at $4.40.
Shares closed at $4.00 on 7 January but have since trended lower.
The total listing could net the company more than $26m in proceeds, the prospectus said. The company plans to use the money raised to pay down up to $2m of promissory notes with an outstanding principal of $5.7m and accrued interest of $1m. The remaining money will be targeted for expansion of operations.
Playing the esports field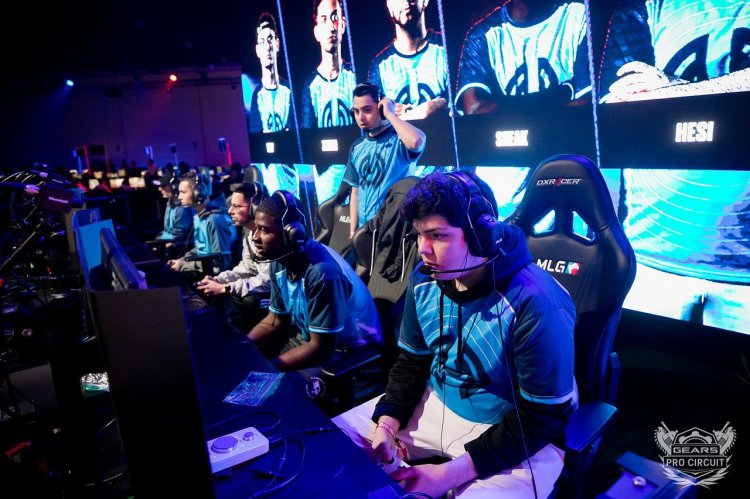 Esports professionals estimate that investments in the sector will increase within the first six months of 2022 – Photo: Simplicity Esports
Esports got a major boost last year as jurisdictions across the globe locked down their local communities to thwart the spread of Covid-19. This helped generate new interest in the sector among retail investors, according to a study by the law firm Foley & Lardner.
According to the study, nine out of 10 esports professionals estimate that investments in the sector will increase within the first six months of 2022, up from 73% of respondents who held that sentiment just a year ago.
Similarly, several esports teams like the FaZe Clan, which is based out of both New York and Los Angeles, and France's Team Vitaly received individual investments of more than $50m a piece as they seek to expand their reach globally.
"What we're seeing may be a recognition that esports is complex – a different and, in some ways, more complicated ecosystem than traditional sports, Bobby Sharma, an esports advisor at Foley & Lardner, said in a statement. "As such, it's taken some time, but the primary investment vehicles in the space have begun to develop a very specific level of expertise and portfolio, and it seems the marketplace may now be recognizing and understanding that better."
Read more: As sports return to NYC, MSG Sports beats EPS estimates by 467.7%