SIG expects profits to increase this year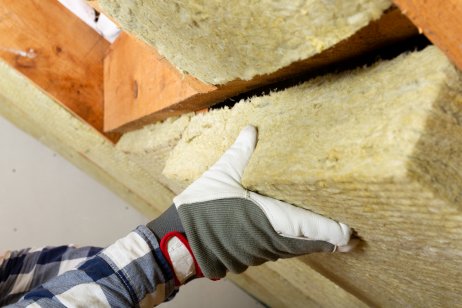 UK building materials supplier SIG expects profits to improve during the second half of the year – despite the ongoing impact of material shortages and cost price inflation.
In a statement to the London Stock Exchange, the Sheffield-based company reported revenue up £32% to £1.11bn ($1.5bn) for the six months to the end of June 2021.
It also hailed the success of its 'Return to Growth' strategy, with the UK profitable and record periods achieved in France and Poland.
Successfully managed
The company said the underlying pre-tax profit came in at £3m, compared to a loss of £53.8m the previous year, while statutory pre-tax losses were £1.6m.
It also said material shortages and cost price inflation had been successfully managed so far, with "minimal impact" felt during the first half of the year.
The results were enough to nudge its share price up 1.18% to 50.45p during early trading on the London markets.
Resilience
CEO Steve Francis praised the "energy, resilience and commitment" of staff in the face of challenging circumstances such as Covid-19 issues and industry-wide supply challenges.
"The strong revenue growth across our broad product offering, together with disciplined margin management, has been key to delivering an earlier and stronger profit than previously anticipated," he said.
He also pointed out that trading in July and August was solid, with continued profit improvement expected during the second half of the year – despite material shortages and cost price inflation.
"As a result, providing the disruption from these headwinds does not worsen, we now anticipate full year underlying operating profit will be ahead of our prior expectations," he added.
Return to Growth momentum
Francis believes the momentum behind its 'Return to Growth' strategy was positioning the group well.
He pointed to the "continued strength of our balance sheet", along with the positive trading momentum, for providing a strong platform for sustainable, profitable growth and cash generation.
"We have growing confidence in our ability to take advantage of both strong near‐term demand and healthy long‐term fundamentals, including market tailwinds from sustainability initiatives," he said.
Benefit from regulatory changes
Charlie Campbell, an analyst at Liberum, believes SIG is extremely well placed to benefit from the significant changes being made to building regulations.
"The regulatory tailwinds materially improve SIG's growth outlook, in our view, as they should drive higher demand and help SIG to achieve its growth strategy," he said.
Improving the energy efficiency of new buildings is already a key priority, he pointed out, but the performance of existing buildings is also expected to come under increasing scrutiny.
"SIG's core products, insulation and roofing, are critical to improving the energy efficiency of residential and commercial buildings," he added.
Read more: SIG raised to 'buy' at Liberum on brightening business prospects