Short-seller claims ReneSola (SOL) is misleading investors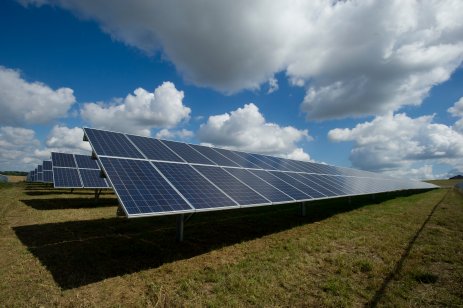 Shares in ReneSola Global are plummeting on Thursday after a short-seller accused the solar panel manufacturer and supplier of "fraudulent" reporting.
Halfway through the Thursday session, ReneSola stock had dropped 11.81% to $5.79.
The report by Grizzly Research alleges that the majority of the company's projects, which are in Europe, do not exist. The report also showed researchers were able to confirm the lack of projects with the local government authorities. According to a company disclaimer, Grizzly Research does have a short position in the stock.
Analysts at Grizzly Research concluded ReneSola fabricated projects to give the appearance of a better development pipeline and future economics.
"We see over 70% downside from current prices," the report stated.
ReneSola is slated to release its third quarter results at the close of trading on Thursday.
Grizzly Research did not respond to repeated attempts to contact the company through their website, while ReneSola did not respond to Capital.com for early comment. The emails and phone numbers used to contact ReneSola were not working.
What is Grizzly Research?
The research company is owned by Siegfried Eggert and includes a US-based team of trained accountants, economists, and engineers.
The company utilises research capabilities and on-the-ground due diligence to consult on a range of M&A transactions, and structured investments.
What is ReneSola Global?
The company is headquartered in Stamford, Connecticut but was founded in China. ReneSola went public on the New York Stock Exchange in 2008. (NYSE:SOL)
Read more: Bitcoin miner Griid to go public through SPAC