Shinsei Bank (8303) cancels opposition to SBI's (8473) bid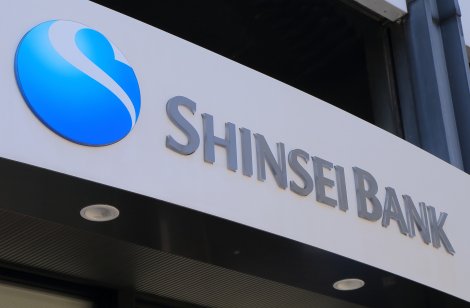 Japan's Shinsei Bank has had a change of heart, toning down its strong opposition against tender offer bid from SBI Holdings, paving way for the latter to become the controlling shareholder of the lender.
The online financial group SBI in September made an unsolicited offer to buy a 28% stake in Shinsei to raise its ownership to 48% in a $1.1bn deal. In October, Shinsei rejected the offer, saying an offer of JPY2,000 for each share was too low and preparing moves to block the deal.
In a statement on late Wednesday, Shinsei said it "will revise its 'opposing' opinion" to 'neutral'.
"The Board of Directors of the Shinsei Bank will change its opinion on the TOB [tender offer bid] to take a neutral position because it is considered appropriate to leave the decision to each shareholder as to whether or not to tender the shares to SBIHDs [SBI Holdings]."
No longer blocking the offer
"The Board of Directors of Shinsei Bank are of the opinion that it is no longer necessary to block the Large - scale Purchase in order to protect the common interests of shareholders," and thus cancelling the extraordinary general meeting (EGM) slated on Thursday.
The sharp change in Shinsei's stance likely due to the Japanese government, which owns around a 20% stake in the bank, saw merit in SBI's proposal. Kyodo news reported on Wednesday that the government was considering to vote against Shinsei's defence.
As the government and SBI held combined 40% stake in Shinsei, it would be difficult for the bank's board to secure sufficient vote to block SBI's proposal.
To vote for new board in February
Shinsei also said it will accept SBI's candidates for independent board of directors, with current directors intending to step down once new directors are elected.
The bank plans to hold an EGM to vote for new board in early February.
Stock price of Shinsei Bank fell 0.7% to JPY1,944 in afternoon trade in Tokyo, while SBI Holdings rose 2.8% to JPY3,125.
Read more: Japan's Shinsei Bank rejects bid from SBI Holdings