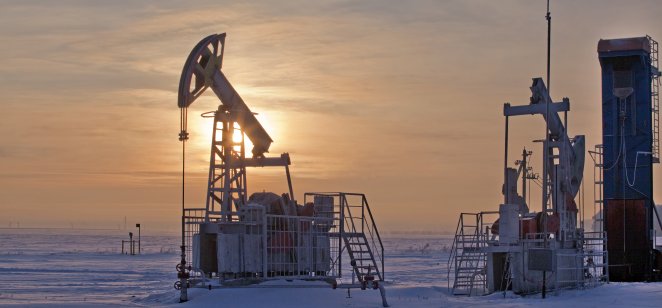 Jumping on fire sale prices for Russian crude, Europe's largest energy company purchased a cargo of the country's crude at a record discount on Friday showing how much Russian oil has tanked since invading neighbouring Ukraine.
Shell Plc (SHEL), paid about $28.50 per barrel below Dated Brent, the world's most important oil benchmark, from Trafigura Group, a Singapore-based multinational commodity trading company. Reports state the oil was purchased on a delivered basis, meaning Shell isn't responsible for transportation.
Shell and other oil companies continue to purchase oil and gas from Russia. Oil and gas are not on a growing list of exports banned from Russia after worries of surging prices. On Friday, April contracts for West Texas Intermediate reached a record high of $113.85 per barrel on the New York Mercantile Exchange. Brent contracts for May delivery reached a high of $115.77 on the ICE.
Shell promises to comply
Bloomberg quoted a person with knowledge of the purchase saying Shell is in discussion with governments and will comply with any regulations and changes due to sanctions.
"The purchase by Shell, which is also one of the world's largest oil traders, may be seen as a symbolic act by the rest of the market," the outlet reported.
However, US and European countries have publicly stated an oil ban could be coming.
First deal since invasion
This is the first deal since Russia invaded Ukraine on 24 February and a sign of the steep discount Russia must sell its oil at the moment. Prior to Friday's sale, no company has expressed purchasing Ural crude from Russia. A number of industries linked to oil and gas have severed ties with Russia since the invasion, from banks to insurance and shipping companies.
Reports out of Moscow, states Rosneft, the Russian oil giant, is desperately trying to sell a huge amount of crude, as much as 83 million barrels from April to October. Reports states Shell's buy is not linked it Roseneft's actions.
Russia is the third largest producer of oil globally, behind the US and Saudi Arabia, and provides approximately 10 percent of the world's supply.
Tainted oil
As one analyst said, US sanctions against Russia oil have made the commodity tainted, which has reduced supply and increased oil prices drastically.
"The sanctions have led to a de facto ban on Russian oil," Andy Lipow, president of consulting firm Lipow Oil Associates, explained.
The energy industry is walking a tightrope not to run afoul of sanctions placed against Russia. The penalties imposed against banks, people and the country's central bank make it difficult for energy companies to navigate.
"How do you know that the oil you are loading has not been tainted by ownership from someone who has been sanctioned?" Lipow said. "You know how you solve that problem? You don't buy it."
Read more