Shell (RDSA), CoensHexicon JV gets EBL for floating offshore wind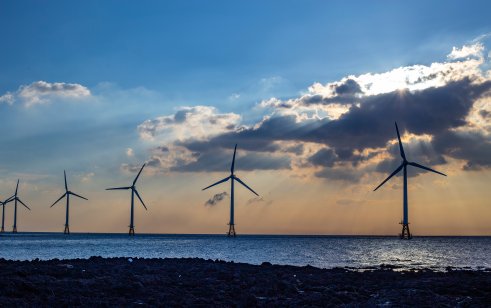 MunmuBaram, a joint venture between Shell and CoensHexicon has secured an electricity business licence (EBL) for its floating offshore wind project off the coast of Ulsan, South Korea.
The licence granted by the country's Ministry of Trade, Industry and Energy grants MunmuBaram exclusive development rights to progress 420 megawatts of wind energy, a third of the total planned output of 1.3 gigawatts of the project, the company said in a statement on Monday.
This is the first time Shell and CoensHexicon have received exclusive development rights for an offshore wind project in Asia.
One million households
"Acquiring the Electricity Business License is a key enabler for the MunmuBaram floating offshore wind project which could, if realized, provide renewable power to over one million Korean households," said YoungKyu Ju, the project director of MunmuBaram.
Following the award of the EBL, MunmuBaram will continue to progress the floating offshore wind project development through Environmental Impact Assessment, marine traffic survey, cultural heritage inspection survey and other activities, the company said.
Shell holds an 80% stake in MunmuBaram, while CoensHexicon holds the remaining 20%. CoensHexicon is a joint venture between COENS Co, a South Korea-based general service of oil and gas industry, and Hexicon AB, a floating offshore wind farms developer.
Read more: Shell (RDSA) signs deal to buy power from Dogger Bank Wind Farm