Shares of Dutch firm Intertrust (INTER) up on CSC takeover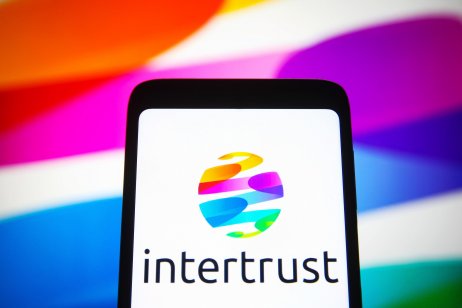 Dutch corporate management firm Intertrust (INTER) opened higher on the Amsterdam stock exchange after it agreed to a €1.8bn ($2bn) takeover by Delaware-based CSC.
The firms conditionally agreed on a recommended all-cash offer of €20.00 per share, they said in a joint press release.
INTER's share price was up 6.87% to €19.60 at 9:30 CET on the Euronext Amsterdam, despite the offer being lower than the €22 Intertrust previously said it had been offered.
'Complementary' teams
Intertrust specialises in fiduciary services and has 4,000 employees across 30 jurisdictions. CSC covers areas including compliance, online security and tax software.
They said the deal would create a "differentiated leader for corporate, fund, private, and capital markets clients on an international scale," with global teams offering complementary strengths.
Intertrust will remain headquartered in Amsterdam and CSC said it would not divest or transfer any material part of the company.
Rival offers
Intertrust said the €20 per share deal represented a premium of around 59% to the Intertrust closing price on 11 November, before it announced it was in exclusive discussions with British private equity firm CVC Capital Partners over an €18.00 per share offer.
On 22 November, Intertrust said it had received "multiple expressions of interest from third parties" ranging up to €22 per share, and on 2 December, CVC said it had dropped its talks.
Analysts at KBC Securities, quoted by Reuters, today said the CSC offer was "still relatively cheap" and that "the 22 euros offer would have made financial sense."
Intertrust said the CSC offer was a 54% premium on the company's 90-day volume-weighted average price and would deliver "immediate, certain and attractive value" to shareholders.
Read more: Amsterdam stock markets: up, up and away