Where have you heard about the Shanghai Stock Exchange?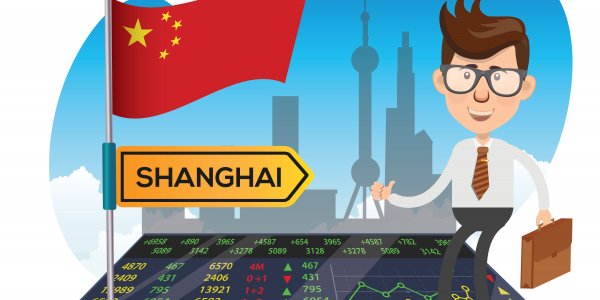 What is the Shanghai Stock Exchange?
The Shanghai Stock Exchange (SSE) is China's largest mainland stock exchange and the fifth largest in the world. The market trades stocks, funds and bonds from companies that have been in business and profitable for three years. Run by the China Securities Regulatory Commission (CSRC), the Shanghai Stock Exchange is a nonprofit organisation.
The SSE Index is the most commonly used indicator of the SSE's market performance, which is often used as a barometer for the performance of mainland China's economy. It was shut down for 41 years and was restored in 1990.
What you need to know about the Shanghai Stock Exchange.
It is one of the two stock exchanges operating independently in the People's Republic of China, the other being the Shenzhen Stock Exchange.
Unlike the larger Hong Kong Stock Exchange, the Shanghai Stock Exchange is not entirely open to foreign investors. This is because Chinese government holds tight control over the country's capital.
Many of the companies listed on the exchange are also still state-run.
The SSE's stocks include three of the world's largest six companies and the securities listed at the SSE include the three main categories of stocks, bonds, and funds. There are two types of stocks issued in the SSE: A-shares and B-shares. A-shares are priced in the local Renminbi yuan currency, while B-shares are in U.S. dollars.
Related Terms
Latest video