Serco Group (SRP) to pay employees a Covid-19 bonus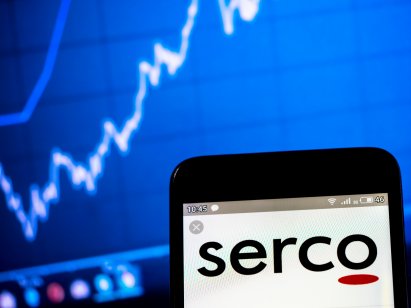 Serco Group, the British outsourcer, will once again make bonus payments to 52,000 employees in recognition of their "extraordinary efforts" during the Covid-19 pandemic.
The company is also making a significant one-off commitment to its recently registered charitable foundation, the Serco People Fund, which provides support to employees in difficult periods. The combined cost of these plans will be around £10m (€11.7m, $13.4m) this year.
The announcement came as the company reported stronger-than-expected trading in recent months with 2021 revenue expected to be around £4.4bn ($5.9bn).
The news went down very well in the markets, raising the stock price of Serco by 2% to 133.6p as of 11am in London.
Factors behind improvement
In a statement, the company said it wanted to make an ex gratia payment, which it also did last year, as many colleagues had experienced difficulties due to coronavirus.
Serco also predicted its underlying trading profit would be at least £225m and said several factors were behind the improvement – most of which were unlikely to repeat.
"First, in the UK and Australia, volumes of work related to Covid-19 support to governments have been higher, and have continued for longer, than we anticipated," the company stated.
What is your sentiment on SRP?
Vote to see Traders sentiment!
Better-performing contracts
The company also said a number of contracts across the business had performed better than expected, notably immigration-related contracts in the UK and Australia.
Its healthcare insurance eligibility services contract in the US has seen additional volumes following the Biden administration's decision to extend the open-enrolment period.
"Finally, a number of commercial discussions that we had expected to complete in 2022 are now anticipated to be finalised in the current financial year," it added.
Outlook
According to the update, Serco will be working over the coming weeks to finalise individual budgets and gain board approval.
The company expects to be ready to give its usual detailed guidance for the year ahead in conjunction with our Capital Markets Day on 2 December.
"We expect 2022 to see much lower demand for Covid-19–related services, partially offset by the impact of new work secured in 2021 and growth in our core non-Covid-19 related business," it added.
Read more: British outsourcer Serco Group's first-half profits up by 58%