SentinelOne (S) reports big win in Q3 earnings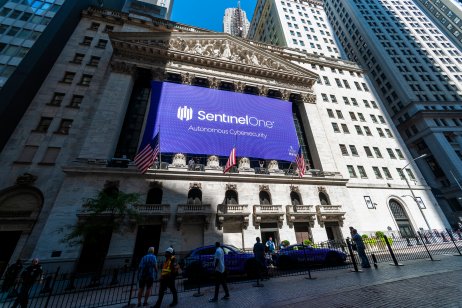 Third quarter and fiscal year earnings for SentinelOne show sizable growth year-over-year for the cybersecurity startup.
In an earnings report issued after market hours on Tuesday, the California-based company revealed total revenue reached $56m (£42.49m) over the third quarter of fiscal year 2022, representing a 128% spike in growth when compared to the $24.6m reached during the same period of fiscal 2021.
In the release, SentinelOne's CEO Tomer Weingarten said, "Customers continue to choose Singularity XDR because of our protection, detection, response, and automation capabilities."
"Q3 marks the third consecutive quarter of triple digit ARR growth," he said. ""We continued to make progress across all aspects of our growth strategy outlined during the IPO."
Q3 highlights
As of 31 October, annualised recurring revenue jumped 131% to $237m year-over-year, while total customer count grew more than 75% over the same time.
Gross margin was also up in the third quarter of fiscal year 2022, surging 65% after rising just 58% over the same period last year, while non-GAAP gross margin popped 67%, compared to 58% in fiscal 2021.
Meanwhile, cash, cash equivalents and short-term investments were $1.7bn and includes around $1.4bn of net proceeds from the initial public offering and the concurrent private placement after deducting underwriting discounts and commissions.
At the close of trading on Tuesday, shares for SentinelOne were down 9.48%. The company trades on the New York Stock Exchange under the ticker S.
Read more: US market close: Big indexes continue positive week