What is a selling climax?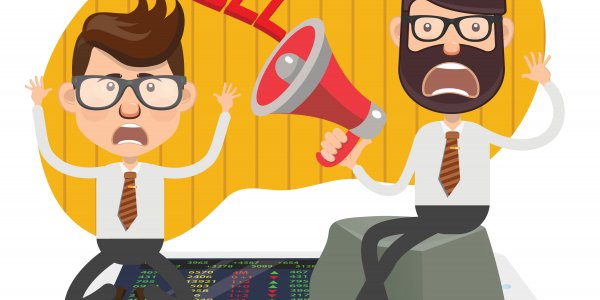 A selling climax is the culmination of a protracted period of selling of a stock, characterised by a sharp fall in price alongside increased volume. It is often the result of forced margin selling by individual investors. The climax is often followed by marked move higher once the selling is over.
Where have you heard about a selling climax?
In a bear market, financial media pundits become obsessed with calling 'the bottom' of the market and declaring it safe to buy again. If you've ever bought at this point and then had to sell out lower at a loss, you may have been caught by a selling climax.
What you need to know about a selling climax.
If you can become adept at recognising a selling climax, you can avoid extreme losses in your portfolio. Also, there are often short-term but significant profits to be made by stepping in and buying once the climax has run out of steam. Candlestick charting is particularly helpful in identifying selling climaxes, so learning about this style of technical analysis is a good idea for both your long-term investing and short-term tactical trading. The increased volume in a climax is often down to private investors being forced to sell, so you want to try and avoid being taken down with the herd.
Related Terms
Start a global, multi-asset portfolio with an award-winning platform
Trade now
Latest video