What is a sell-off?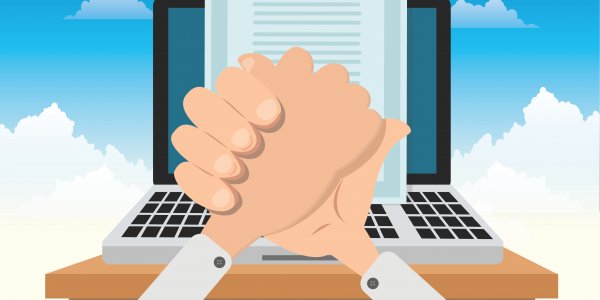 A market sell-off takes place when investors get rid of large volumes of an asset quickly. The sell-off definition refers to a period of time when selling activity prevails over buying, pushing the price of an asset down.
A sell-off typically triggers a negative shift in market sentiment that leads to further price falls. In other words, a sell-off could be loosely defined as the sudden onset of a bear market. A sell-off can happen to the entire market or to a particular asset, like a stock or a commodity.
A sell-off example would be if investors suddenly began selling the shares in Tesla (TSLA) after a disappointing earnings release, or any other downbeat news. This would be called a "Tesla sell-off".
On the other hand, if investors started selling the wider market, such as the S&P 500 (US500) benchmark index for US blue-chip stocks, this would be called a "stock market sell-off."
How does a sell-off work?
A stock market sell-off can occur due to a wide range of reasons, for example, when a company announces its quarterly results and its earnings miss analysts' expectations.
When talking about the market overall, the release of weak economic data, monetary policy changes, and headwinds related to macroeconomic or geopolitical issues, can also cause a sell-off in stocks as negative sentiment prevails in the market.
There also may be an industry sell-off when, for example, investors collectively sell retail stocks because several retail companies reported lower sales and disappointing earnings due to overlapping factors such as lower demand, higher transportation and logistics costs, and supply chain disruptions.
What to do during a sell-off?
In the event of a sell-off, investors could consider purchasing the oversold stock, because a sell-off usually drives prices lower due to supply-demand dynamics.
The more investors sell a security, its volume in the open market increases so the price drops due to higher supply and lower demand. A sell-off means that there are more sellers than buyers.
Investors may consider "buying the dip" if they believe that the fundamental health of the company is sound, and the sell-off is just a temporary episode. Investors may benefit from a brief premium on the quality stock if they believe in its long-term value.
However, a sell-off can also indicate that there are underlying issues with the company and investors may choose to stay away. It's important to do your own research, looking at the company's fundamentals, latest news and analysts' commentary to identify the nature of a sell-off. Always conduct your own due diligence. And never invest or trade money you cannot afford to lose.
Latest video