Schroders (SDR) buys 75% stake in Greencoat Capital for £358m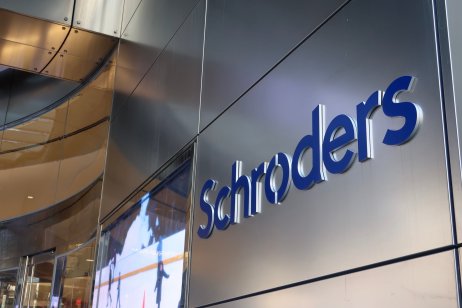 Greencoat Capital and Schroders announced on Tuesday morning that they have reached an agreement for Schroders to acquire a 75% shareholding in Greencoat, for an initial price of £358m ($474m).
The deal includes a potential earn out, payable three years after completion, which is subject to stretch revenue targets and the continued employment of the senior management team in the Greencoat business and is capped at £120m, a joint statement said.
"A series of options, exercisable by Schroders or the Greencoat management shareholders, are in place for Schroders to acquire the remaining 25% shareholding over time at a price based on a fair market valuation at the time of the option exercise. The structure of the option arrangements are designed to ensure maximum stability and alignment between the four founders and Schroders," the firms said.
The proposed acquisition of Greencoat is expected to complete in 2022, subject to regulatory approval.
Greencoat offerings and goals
Founded in 2009 by energy banking veteran Richard Nourse, Greencoat has £6.7bn of assets under management (AUM) as of 30 November 2021. The company manages solar, wind and other renewable funds – all areas in which fund managers are competing to invest.
In the statement, the two firms highlighted how Greencoat, over the past 12 months, has achieved net new commitments for private funds and equity raises for listed funds of £1.6bn (from 1 December 2020 to 30 November 2021).
The firms said their goal is to become a global leader in the growing renewables sector, and noted that the US and European markets for renewable energy assets are forecast to grow by more than $1trn by 2030. Moreover, the firms also noted the accelerating institutional client demand for environmentally positive products.
"As part of Schroders, Greencoat's growth and its offering to clients will be significantly enhanced, benefitting from Schroders' distribution reach, sustainability capabilities, management experience and brand. Greencoat will become part of Schroders Capital, Schroders' private markets division, and be known as Schroders Greencoat," the statement from the two companies said.
What is your sentiment on UKW?
Vote to see Traders sentiment!
Chief executive comments
Richard Nourse, who founded Greencoat in 2009, commented on the acquisition.
"We are all delighted to have found a partner in Schroders who sees the potential of our business and believes deeply in our mission to build a global leader in renewables investing. We are extremely proud of what the brilliant team at Greencoat has together achieved, creating a market-leading renewables asset management firm in the UK and Ireland, a strong platform in Europe and an important expansion into the US," he said.
"Combining this team with Schroders' global distribution network and expertise will enable clients to capitalise on the unequalled opportunity that our sector represents – a trillion-dollar investable universe, and the chance to meaningfully support the global transition to net zero," Nourse continued.
Peter Harrison, group chief executive of Schroders, also commented on the deal, saying: "We are pleased to welcome the Greencoat team to Schroders. Greencoat is a market-leading, high-growth business with an outstanding management team, which provides access to a large and fast-growing market in high demand among our clients. Its culture is an excellent fit with ours and Greencoat's focus aligns very closely to our strategy, continuing our approach of adding capabilities in the most attractive growth segments we can provide to our clients.
"We have demonstrated our ability to integrate acquisitions successfully, to generate growth and create significant value for our shareholders. We are confident that we will be able to leverage the strengths of both firms while preserving Greencoat's differentiated position in the market," Harrison added.
Market reaction
Shares in Greencoat Renewables (GRPG) were up 0.56% on the FTSE AIM 100 on Tuesday morning, while Greencoat UK Wind (UKWG) shares were up 0.29% on the London Stock Exchange. Both are managed by Greencoat Capital.
Read more: Schroders (SDR) poised to bolster its ESG credentials