Santos and Timor-Leste sign MoU on gas field carbon capture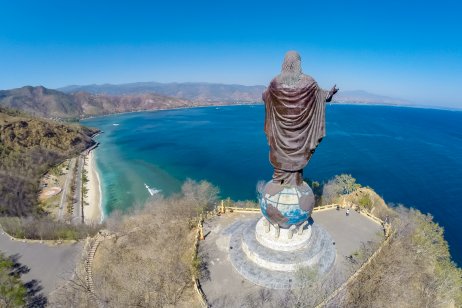 Australia's oil and gas explorer, Santos, has signed a memorandum of understanding (MoU) with an energy and mining regulator in Timor Leste to develop a carbon capture storage (CCS) at Bayu-Undan gas field in the Timor Sea.
The project will help Timor Leste to meet United Nation's net-zero carbon target by 2050, according to a statement on 14 September.
Under the MoU, the Bayu-Undan joint venture and Timor-Leste regulator Autoridade Nacional do Petróleo e Minerais (ANPM), with the support of the Timor-Leste government, will work on collaboratively to test the viability of repurposing the existing Bayu-Undan facilities and using the Bayu-Undan reservoir for CCS, Santos said in the statement.
10 million tonnes carbon dioxide
Santos managing director and CEO Kevin Gallagher said in the statement that the CCS at Bayu-Undan has the potential to store 10 million tonnes safely and permanently per year of carbon dioxide. Santos is the operator of the Bayu-Undan joint venture.
ANPM President Florentino Soares Ferreira said CCS in Bayu-Undan will be the largest CCS project in the Southern Hemisphere.
"We understand that carbon trading or carbon credits market is an integral part of our future economy. We don't want to miss this opportunity," Ferreira said in the statement.
CCS race
Energy companies around the world are moving forward with carbon capture and storage projects to reduce emission.
Santos has a 43.4% operating interest in Bayu-Undan. SK E&S holds the remaining 25% interest, INPEX with 11.4%, Eni holds 11% and Tokyo Timor Sea Resources 9.2%.
Read More: Mitsubishi Corporation, Shell sign MoU on hydrogen plans