Sands details its third quarter and pandemic recovery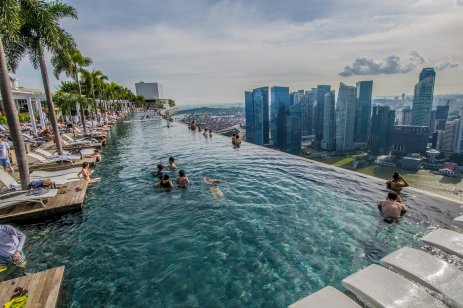 Las Vegas Sands Corp, one of the largest hotel and casino outfits in the world, published its third quarter 2021 earnings report and held a conference call on Wednesday, seeking to reassure investors about post-pandemic potential for prosperity.
Net revenue was $857m (£619.76), up from $446m (£322.54) year over year, with revenue gaps narrowing to a $316m (£228.52) operating loss as opposed to $523m (£378.22) in quarter three of 2020 and with net loss of $594m (£429.57), down from $664m (£480.19) over the same in 2020.
Significantly, in March of 2021, Sands sold its Las Vegas real property and operations for $6.25bn, months after the death of Sands founder Sheldon Adelson. Under Adelson, Sands moved further into Asian markets over time, and that direction continued with operations in Macau and Singapore, with travellers from around the continent visiting from Japan, Korea and Malaysia. Covid-19, however, has seen commerce, travel and virtually every facet of society restricted throughout much of Asia.
"Las Vegas is the blueprint, I think, for the recovery of Asia," said CEO Robert Glen Goldstein on the call with investors, adding that soaring vaccination rates, largely amenable governments, and travel routes opening were key factors in the company's recovery all over the world, and particularly in the Asia market.
Staggered re-openings
Goldstein and Chief Operating Officer Patrick Dumont expressed optimism at upturns in 2022, most pronouncedly in Singapore.
Macau, the company's biggest market, would likely need more time to reopen and recover, though Goldstein estimated that some $1.5bn in revenue could be feasible "without Chinese input." In all instances, however, reopening casino doors would provide an instantaneous boon to recovery, and a return to pre-pandemic prosperity would be "inevitable."
"I read people who say it's (20)25 for Macau (re)opens, some people say it's (20)27. The truth is in Vegas it took about 30 minutes, once we opened the doors up, it just recovered," Goldstein said.
"And it's a gaming-based recovery, it's not a convention and banquet-based recovery, that's yet to come."
What's to come
Sands generated positive EBITDA over the quarter in each of its markets, the company said. Share prices were down 2% on Wednesday and trading much closer to their 52-week low than their 52-week high.
Sands expressed confidence in better times ahead and further opportunity in Asia, where it is confident that Macau properties like the Londoner and Four Seasons represent growth opportunities under more favourable conditions with no doubts that the region's passion for gaming will persist.
Sands has been exploring initiatives on the digital side as well, though Goldstein and Dumont were hesitant to discuss in detail and said they would "start small" in the digital sphere, prudently allocating capital despite what they considered a high revenue ceiling in the sector.
In sum, Sands felt confident that the financial travails of the pandemic were passing concerns, albeit of indeterminate length.
"We have great optimism in our ability to perform to a pre-pandemic level once visitation does return," Goldstein said.