Samsung (SMSN) rises 6% with $17bn chip plant set for Texas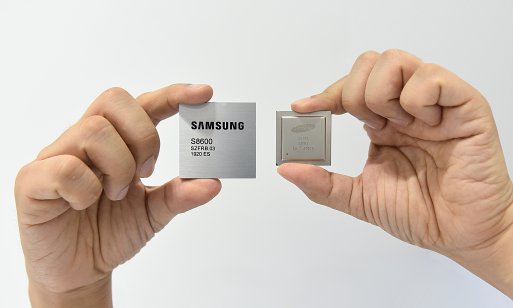 Samsung is reportedly set to choose Taylor, Texas, for the site of its new $17bn (£12.7bn) chip plant in a win for US President Joe Biden's efforts to increase US production of semiconductors.
Texas Governor Greg Abbott is set to announce the site of the new plant during a speech Tuesday, according to The Wall Street Journal. Samsung, however, told media it has yet to decide on a location for the plant, and it is also said to be considering sites in Arizona and New York.
The stock of the South Korean tech company shot 5.7% higher on the Korean Exchange in Monday trading and moved another 0.5% higher Tuesday following the reports.
US investment
The semiconductor shortage continues to slow manufacturing lines holding up production of cars, gaming consoles and smartphones.
In order to jump-start production, Congress passed the US Innovation and Competition Act over the summer, which approved $52bn of spending for domestic semiconductor manufacturing among other investments in research and development. The bill is meant to make the US more competitive in the global market and less dependent on China's growing tech production.
Texas already passed a comprehensive incentives package that would give Samsung $114m in tax rebates over the first 10 years. Samsung is seeking tax breaks of $1.77bn in total over 20 years.
The tax breaks are contingent on meeting certain construction deadlines and the company's ability to create 1,800 full-time jobs.
No matter the location, Samsung said it plans to begin construction of the 6-million-square-foot plant in January 2022, with production up and running by the end of 2024.
Read more: Samsung books record sales in September quarter