Salesforce (CRM) stock price climbs on upcoming report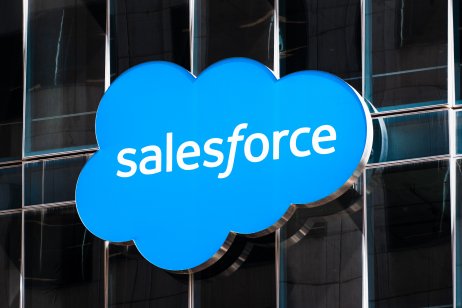 Salesforce's stock price rose more than 4.5% on Monday as analysts eagerly anticipated the company's upcoming quarterly earnings report.
Daniel Ives of New York-based Wedbush Securities said Wall Street is keen to see how Salesforce (CRM) is starting to gain from its $27.7bn (£20.84bn) acquisition of messaging company Slack.
CRM will deliver its earnings report after markets close on Tuesday 30 November. For accounting purposes, the reporting period will serve as the third quarter of CRM's 2022 fiscal year.
Ives: Deal paying dividends
"We continue to believe this acquisition is starting to pay dividends for CRM in the (cloud-computing) field and will be a clear growth tailwind for (fiscal-year 2023)," Ives wrote Monday 29 November in a research report that he provided to Capital.com.
CRM's share price took a beating after the company announced its intention to acquire Slack in December 2020. But Ives said CRM faced a "now-over-never" situation to complete the acquisition, which was all about keeping pace with Microsoft in the burgeoning cloud-computing space, and the deal represented a "major shot" across the tech giant's bow.
Slack, despite facing stiff competition from Microsoft, has been a "clearly successful solution" when it comes to CRM penetrating enterprises, he added.
What is your sentiment on MSFT?
Vote to see Traders sentiment!
Digital transformation expanding
Ives expects CRM to report a 3% to 4% across-the-board increase in its financials. The company's customer diversification, product portfolio breadth, and software-as-a-service (SaaS) model continue to gain momentum as the global digital transformation spending cycle kicks into its next gear of growth, he added.
"With many Street eyes focused on this SaaS bellwether into a golden age of cloud growth over the coming years, we believe Salesforce is still in the middle innings of capitalising on this next frontier via both organic and acquisitive means," Ives wrote. "The (work-from-home) shift clearly accelerated growth prospects. However, the longer-term trend around cloud is a massive market for cloud transitions and digital transformation initiatives for CRM as the company continues to be front and centre on many of these projects in both the public and enterprise sectors."
Outperform rating
Ives maintained an outperform rating and $315 share-price target for CRM.
Meanwhile, Cowen & Company analyst Derrick Wood expects "good upside" from CRM following its first full quarter of Slack ownership.
"Overall, our checks seem robust across CRM's major segments, including waning Covid headwinds in the commercial sector," wrote Wood in a recent research report that Cowen provided to Capital.com.
Cowen expects uptick
Cowen expects CRM to report an uptick from second-quarter earnings results and demonstrate strong performance in its commercial business while beating analyst estimates and raising revenue guidance. But Wood said foreign exchange expenses could act as a "minor governor" on revenue increases.
Wood believes that CRM's enterprise segment is performing at a higher level than its commercial business. And, he anticipates "stronger seasonality" to contribute to further enterprise revenue expansion.
Shares up 12%
Wood noted that CRM's share price is up about 12% since the company delivered its second-quarter report and 33% from the beginning of the year.
Cowen expects "continued top-line execution" and believes CRM's "new commitment" to margin expansion will "bode well for shares."
Wood reiterated an outperform rating and $325 price target for CRM.
Analysts polled by Dow Jones anticipate that CRM will report adjusted earnings per share of 92 cents.
Read More: US gold prices struggle on Omicron fears