Sakhalin Energy ships first carbon neutral LNG to Japan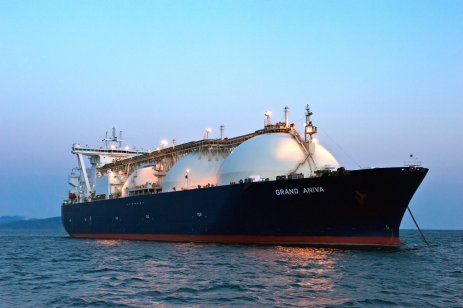 Sakhalin Energy has shipped its first carbon neutral liquefied natural gas (LNG) cargo from its offshore Sakhalin-2 project to Japan, the company said in a statement on Wednesday.
Gas firm Toho Gas is the buyer of the cargo which arrived at the Chita Terminal in Aichi Prefecture, Japan, the company said. Toho Gas will supply the gas to its customers.
Sakhalin Energy did not give further details on the cargo volume.
LNG sector under emissions pressure
Carbon neutral LNG is cargo of the super-chilled fuel whose carbon emission coming from its production chain is through purchase of carbon credits which support projects such as renewable energy and reforestation.
The carbon neutrality/offset of the first Sakhalin-2 LNG cargo was achieved by purchasing carbon credits from one of the company's shareholder's affiliates, Gazprom Marketing & Trading Ltd.
According to consulting firm Wood Mackenzie, LNG is one of the most emissions-intensive upstream resource themes in the energy sector. LNG producers face increasing pressure to cut emission.
Read more: Petronas to send first carbon neutral LNG to China's Shenergy