Safestore (SAFE) stock continues rise on raised outlook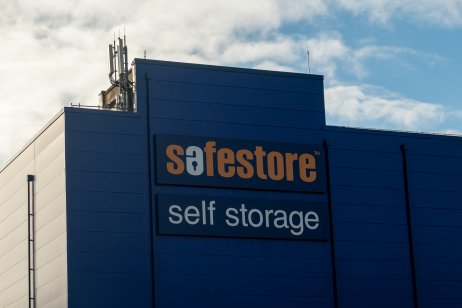 Safestore saw its stock hit new highs Wednesday as Europe's second largest provider of self-storage solutions said full-year earnings would be ahead of previous guidance.
SAFE was up 2% on the London Stock Exchange at 13:00 GMT to 1,286.00p. The company has been trading above its record levels since mid-October and is up 57.89% over the last year.
In a trading update posted Wednesday morning, the Hertfordshire-based company said full year earnings to 31 October were expected to be slightly ahead of previous guidance of 39.5p-40p of adjusted diluted earnings per share.
Strong fourth quarter
Fourth-quarter results showed Safestore, which has sites in the UK, France and Spain, increased revenue 19.4% year-on-year to £51.1m, with occupancy up 7.9%. Revenue rose 21% at constant exchange rates.
"All geographies have performed strongly and have shown good momentum in the final quarter," said chief executive Frederic Vecchioli.
Vecchioli pointed to concrete plans for a 11% growth in its real estate footprint, with further expansion targeted, adding: "The company has weathered the pandemic well and continues to be in a very strong position.
"Our leading market positions in the UK and Paris, combined with our balance sheet strength and resilient business model, leave us well positioned for the future."
What is your sentiment on SAFE?
Vote to see Traders sentiment!
Self-storage boom
Many self-storage providers have seen revenue rise during the coronavirus pandemic, according to UK trade body the Self-Storage Association, with occupancy and enquiries reaching record levels.
It links this to an increase in commercial and residential renovations and the booming property market, along with shops and cafes increasing online stock.
Shares in self-storage firms Big Yellow Group (BYG) and Lok'nStore Group (LOK) have also been trading at record highs this year.
Safestore will announce its results for the year ended 31 October 2021 on 13 January 2022.
Read more: Safestore reveals hike in revenue and occupancy rates