Russian real estate ads provider Cian going public in US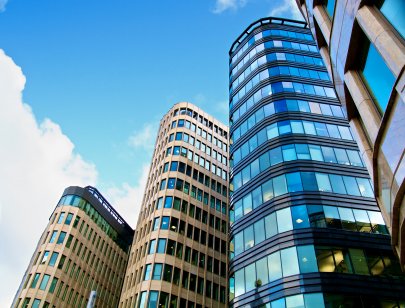 Content
Russian online real estate ads provider Cian has filed for an initial public offering (IPO) in the US.
Cian plans to dual list on both the New York and Moscow stock exchanges, the company said in a prospectus filed Wednesday with the US Securities and Exchange Commission (SEC).
Shares will trade under the symbol "CIAN" in New York and "MOEX" in Moscow.
Larnaca, Cyprus-based Cian plans to retain its status as a controlled company. The New York Stock Exchange and Nasdaq define a controlled company as a company of which more than 50% of the voting power for the election of its directors is held by a single person, entity or group.
Platform touted as Russia's largest
Cian's advertising platform looks and functions like popular North American property listings websites Zillow and Zumper. The Cian platform as the largest in the Russian real estate market, according to the company.
In the first half of 2021, Cian had approximately 2.1 million listings available through its platform and average unique monthly visitors of approximately 20.3 million, up from 16.5 million in 2020, according to the prospectus.
Founded in 2001, Cian generated Rb4bn ($55.5m) in revenue for the 12 months ended 30 June 2021, representing an increase of 10.1% from 2019.
Cian's loss was Rb627m, down 22.2% from the prior year.
Adjusted EBITDA was Rb181m compared to negative 376m in 2019.
The firm attributed the increased loss primarily to a non-recurring share-based incentive tied to the IPO effort.
Market just starting to digitise
Citing a Frost and Sullivan report, Cian said the Russian real estate market represented approximately $238bn in 2020 "and is only starting to digitise." Cian expects the market to grow at a 27% compound annual growth rate between 2021 and 2025. The company believes that it has an immediately addressable market of $6bn, based on the Frost & Sullivan report.
The addressable market comprises real estate agent commissions, developer advertising budgets and adjacent markets that include advertising and digital services facilitating commercial and residential property transactions.
Service addresses 'pain points'
The classifieds platform is designed to help customers and users address "multiple pain points" and encompass all stages of a real estate transaction, including financing.
Cian is headed by CEO Maksim Melnikov, who joined the firm in 2014. Before then, he spent four years leading Media3 Holding, a large print and digital media holding company.
The company plans to use proceeds from the offering to repay obligations under its share ownership plan, fund growth and expansion and for other general corporate purposes. Those may include debt repayment.
Morgan Stanley, Goldman Sachs, JP Morgan, BofA, Renaissance Capital, VTB Capital, AO Raiffeisenbank and Tinkoff are serving as joint bookrunners.
Read More: US trucking company JB Hunt shares on a roll