ROKU stock jumps 18% after Google agreement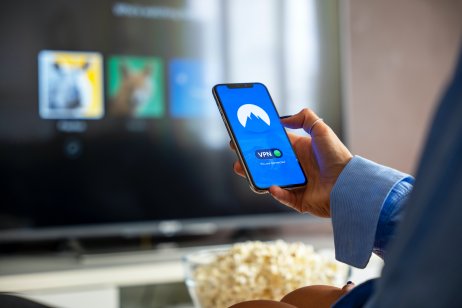 ROKU reached a multi-year agreement with Google on Wednesday, resolving a dispute between the two entities surrounding Roku's inclusion of Google's YouTube and YouTubeTV apps on their streaming platform.
While terms of the deal were undisclosed, the market's reaction was transparent as Roku stock rose more than 18% to $256.08 per share. That was its biggest single-day jump in more than two years. It was a welcome rebound for Roku, whose stock peaked at $490.76 earlier this year and has diminished sharply in value since. Google (GOOGL) shares were up marginally on Wednesday.
"Effective today, we have agreed to a multi-year extension with Google for YouTube and YouTube TV," Roku's official, verified account tweeted. "This agreement represents a positive development for our shared customers, making both YouTube and YouTube TV available for all streamers on the Roku platform."
The dispute
The TV service YouTubeTV will also return to Roku. YouTubeTV was yanked from the service, which has more than 56 million users, in April when the prior pact between the two companies had ended. Today's deal averted the same fate befalling the YouTube app, which was governed by a business agreement set to expire on Thursday. Roku competitors like Amazon's FireTV feature both YouTube products, creating urgency as that deadline loomed.

While some prominent actors, including US Sen. Amy Klobuchar, sided with Roku in its push for what it considered fairer terms, it could also be noted that Roku had protracted negotiations with WarnerMedia's HBO Max and NBC's Peacock services as well.

Anger was shown over the course of the Roku-Google dispute, including a scathing consumer update from Roku in October, which was updated on Wednesday to reflect the new contract with Google.
"Rather than embracing a mutually beneficial partnership approach, some big-tech enterprises are using their market power to extend control over independent businesses like Roku, to benefit their broader business objectives at the expense of the consumer, putting a fair and open competitive streaming marketplace at risk," the update read.
"This is unfortunately the case Roku and numerous other independent companies now face with Google, which is under investigation by the US Department of Justice and more than 30 State Attorneys General for violating competition laws."
What is your sentiment on ROKU?
Vote to see Traders sentiment!
The decline
Roku may have resolved a significant issue on Thursday, but any comprehensive bounceback will take time as the emergence from the pandemic has stung many stay-at-home purveyors.
Online education platform Chegg, video conference provider Zoom, home fitness specialist Peloton, online medical consultation service Teladoc and online real estate listing aggregator Zillow all join Roku as companies that thrived during the pandemic's height but have been battered during the subsequent recovery period.
The financial performance of those businesses has been thrown into reverse and the market has broadened as investors have been drawn to companies whose shares plummeted during the pandemic but are now recuperating as public spheres and travel routes have reopened. AirBnB and Booking Holdings of travel, leisure and experience-based businesses that have enjoyed resurgences, while the commercially favorable circumstances of the pandemic have receded for many of the at-home service providers.
Read more: https://capital.com/roku-stock-forecast-for-2021