Rocket Labs (RKLB) soars 6% on earnings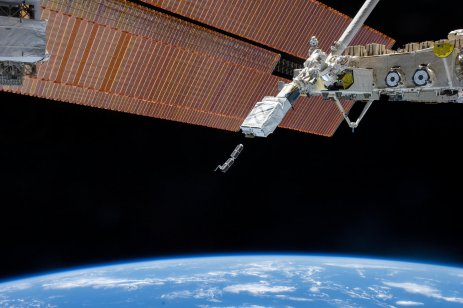 End-to-end space company Rocket Labs' stock soared more than 6% to $15.25 (£11.37) during after-hours trading on Monday after the company released strong third- quarter earnings.
Over the last month, the stock has gained 15% in value and is up nearly 39% so far in 2021.
Earnings details
According to the Long Beach, California-based company's earnings statement, it brought in $5.3m in revenue, which the company said beat its previous projections.
In comparison, the company brought in $25.3m in revenue last quarter.
However, Rocket Labs was able to increase its business backlog to $183m as of 30 September, compared to the $59.9m backlog it reported in Q2.
The company's space systems division also saw incredible growth during the quarter, increasing its revenue by 360% to now comprise more than 27% of the company's total earnings.
Business highlights
Peter Beck, the company's CEO, said Rocket Labs shared several business highlights in the earnings statement.
On Monday, the company announced it acquired space hardware manufacturer Planetary Systems Corporation in an all-stock deal.
During the quarter, Rocket Labs was awarded a $24.5m contract to work with the US Space Force on future missions and also signed launch services agreements to deploy satellites for Alba Orbital and Aurora Propulsion Technologies.
The company also partnered with an Internet-of-Things connectivity provider called Kinéis to deploy 25 satellites for the company's Electron launches.
"We continue to see strong growth from constellation customers selecting Electron as their preferred launch vehicle to deploy spacecraft across multiple missions," Beck said.
Company outlook
Looking ahead to the rest of the fiscal year, Rocket Labs expects to bring in revenue between $23m and $25m at a GAAP margin of 13%.
GAAP net loss for the year is estimated to be between $24m and $26m with an adjusted EBITDA loss of $9m to $11m, the company said.
Read more: Rocket Lab shares jump on new contract