Robust earnings support European equity market gains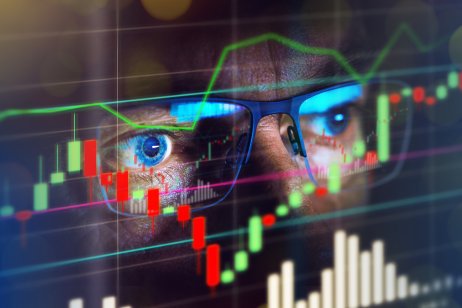 European stock markets were higher on Thursday, as investors were spurred by gains in the US overnight and a number of strong earnings reports.
The pan-European STOXX 50 Index was up 0.8% after a couple of hours of trade in London, while London's FTSE 100 was 0.5% higher, the CAC 40 in Paris gained 0.7% and Frankfurt's DAX 30 added 0.6%.
In the US on Wednesday, the three main stock indicators all finished in positive territory, with the Dow Jones Industrial Average up 0.7% – only its second positive finish in the past nine trading sessions. The S&P 500 climbed 0.9% while the Nasdaq Composite added 0.8%.
Auto-related stocks weak
In Germany, the DAX automotive heavyweights came under pressure after data showed new car registrations were down 28% in August. While the data was skewed by base effects from a year ago, month-on-month sales were still down by more than expected.
This left shares in both Volkswagen and Daimler flat at €196.47 (£167.20) and €72.66 respectively. Worst hit, however, was tyremaker Continental, as its shares sank 12.9% to €98.57.
In London, meanwhile, price moves were mainly driven by earnings, apart from mid-cap FTSE 250 leader Drax Group, up 7.3% at 472p. The energy company announced the return of coal-fired power generation from its UK plant following a £2.1m repair to its freight rail line.
What is your sentiment on CAC?
Vote to see Traders sentiment!
Earnings
Mid-cap food manufacturer Hilton Food Group gained 4.7% to £11.38 after reporting strong revenue and profit growth in its first-half.
Ashtead Group led the blue-chip FTSE 100, rising 4% to £60.84 after the industrial equipment rental company announced a 74% increase in profit before tax.
Bringing up the rear on the mid-cap FTSE 250 was Games Workshop – down 4.1% at £111.50 – after the company said that trading was in line with expectations, but warned on freight costs and exchange rates.
Read more: Europe sees a fall in new car registrations for July, August