Robust demand helps India's top home builder DLF log profits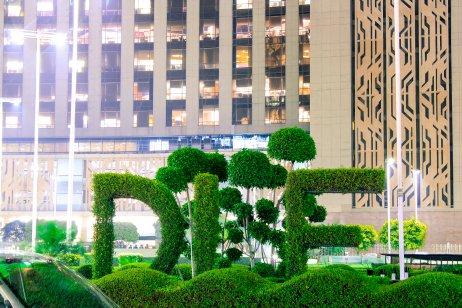 Higher demand helped India's largest builder of homes, DLF, report strong earnings for the quarter through September.
In a 28 October stock market statement, the real estate giant said new sales bookings zoomed 77% year over year, to INR15.12bn ($202.1m) for the three months to 30 September, 2021.
Consolidated net profit shot up 61% year on year to INR3.80bn for the period under review, on a revenue of INR15.57bn.
Earlier in the day, DLF's shares finished 4.31% lower at INR396.55 on the National Stock Exchange (NSE), valuing the property developer at around INR981.2bn. The shares have gained some 67% so far this year on the NSE.
Further margin expansion
DLF said its 'super luxury' residential segment outperformed during the quarter, with one particular apartment project – The Camellias – posting record new sales of INR10.37bn.
"The monetisation of our completed inventory across markets continues to gain traction", the company informed shareholders.
"We are encouraged with these improving demand trends in the residential markets and expect these trends to remain for the long run. Given this positive outlook supported by improved fundamental drivers, we continue with our endeavour of bringing new offerings across segments and geographies. With increasing volumes and well calibrated price hikes, we expect further margin expansion for our. projects," it added.
"As India's leading real estate company, we remain committed to drive business growth while building resilient ecosystems that promote a more sustainable way of living," DLF chief executive Ashok Kumar Tyagi commented. "We are continually striving to embed leading ESG practices in our business and operations…"
Read more: India stocks dive to 6-month lows as Covid-19 cases rise