Roblox August revenue may reach $170m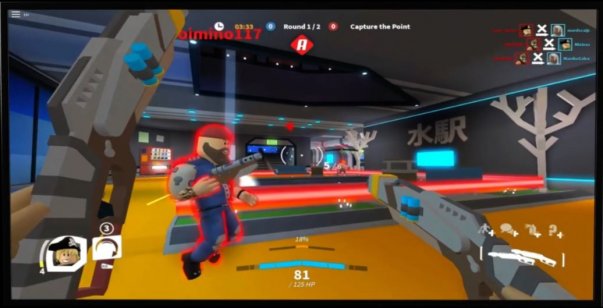 Video game company Roblox said revenue for August was up 98% to 102% to between $167m (£120.6m) and $170m.
Roblox said it expects daily active users to rise 32% from last year to 48.2 million for the month. Hours engaged rose 32% to four billion.
Mid-morning Wednesday, shares were down almost 2% at $80.82. The share price is up 11% over the past six months.
Bookings – a measure of the amount of virtual in-game "Robux" currency purchased by users in a given period of time – are expected to increase by 29% to 31% to between $219m and $222m.
Average bookings per user down in August
Roblox said it expects average bookings per daily active user to be between $4.54 and $4.60, down 1% to 2%.
Earlier this month, Roblox said it will be testing voice chat in the game. Due to the large player base of people under 18, access to voice chat may be a concern to some parents and guardians.
Roblox is a collaborative and creative social video game available on Mac, PC, games consoles along with Apple and Android smartphones.
Read more: Roblox IPO: is this gaming platform a good fit for your portfolio?