Robinhood (HOOD) to lift share sale restrictions for backers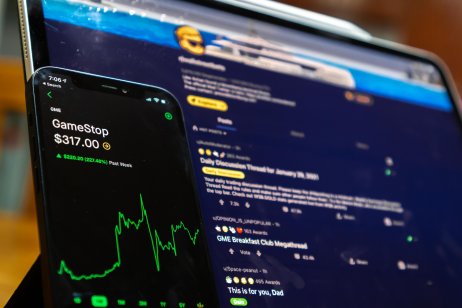 Online brokerage Robinhood Markets said it is terminating a resale agreement that would allow some of its backers to sell their equity shares, according to a regulatory filing with the US Securities and Exchange Commission.
The stock was up more than 2% to $23.12 by 17:40 UTC following the news.
Termination details
The termination relates to an agreement the Melo Park, California-based company made with early shareholders including ICONIQ Capital and Index Ventures in August to sell 98 million shares following a conversion of private-placement convertible notes.
Robinhood said at the time that it would not receive any of the proceeds from the sale.
The resale registration statement that Robinhood filed after selling the shares prevented the investors from selling their stock within 90 days of the company's initial public offering under US securities law.
In a press release, Robinhood said it had previously sought to remove some of those limitations to make it easier for their investors to sell the shares earlier. However, slow regulatory movement ultimately worked in the company's favour as the restrictions expired at the beginning of the month.
"Accordingly, the termination of the registration statement will not impact the number of shares of Robinhood Class A common stock that can be sold in the public markets," the company said.
Per the convertible notes covenant, the selling shareholders had the right to convert their notes to Class A shares at $26.60 per share, Capital.com had reported. Some considered plans to potentially sell their shares at $35.12, which at the time of SEC notification was the average share price of Robinhood shares through its first week of trading.
Read more: Robinhood amends S1 reflecting SEC review of converted shares