Rivian (RIVN) sets delivery dates, disappointing some buyers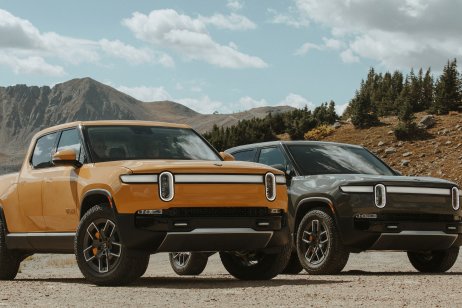 Rivian Automotive has begun notifying customers who ordered an R1T or R1S model of when they may expect delivery of their purchases, with 33.2% of deliveries scheduled for 2Q 2022, the EV truck maker reported on its website Friday.
"Thank you for your continued support of Rivian," the customer notification reads. "Now that vehicle production is ramping up at our factory in Normal, Illinois, and we're building out our service and support in your region, we're able to share an updated delivery window."
Rivian plans to officially begin third-party customer deliveries of both its R1T and R1S models in December.
"By the end of 2021, we intend to produce approximately 1,200 R1Ts and 25 R1Ss and deliver approximately 1,000 R1Ts and 15 R1Ss," the company reported in a 12 November 424b registration statement filed with the US Securities and Exchange Commission following the 10 November IPO.
Customers surveyed on delivery
In total, just over 50% of respondents reported they were notified delivery is currently scheduled between March and June 2022, with 33.2% of that total told their R1T model would be delivered before June. Roughly 24.2% of respondents reported delivery was scheduled for June or later. Nearly 1.5% reported a delivery notification before March.
For the R1S model, 26.4% reported a delivery notification between May and September, with 11.4% reporting a July through September delivery. Roughly 5.4% reported receiving a notification delivery before July and 2.8% reported a delivery notice after September.
The survey, posted on company's RivianForums website for customers, generated 633 responses as of late Thursday. Customers who ordered an Adventure or Explore Package were told to expect receipt of a delivery window before year end.
'This is very disappointing'
Customers, many expecting an earlier delivery, were not impressed with the scheduled delivery window.
"This is very disappointing," said user TessP100D of her July to September delivery window. "This is not (the) Spring 2022 (promised delivery)!"
User IniliRivian was more detailed, saying, "I placed my order in November 2020, right before the configurator went live. R1S…Chicago suburbs. My window is July to September 2022. This means they do not have any expectations of doing orders by end of 'spring 2022' as they had been saying."

"Also, makes me wonder if orders far from a service centre are looking at Q4 2022 or even 2023. I may benefit from (an Illinois) tax credit now but overall, the delays are disappointing."
As of 31 October, Rivian has produced 180 R1T models, delivering 156, primarily to employees. Rivian has 55,400 $1,000 order deposits for the R1T and R1S models. Rivian expects to fulfil its entire order backlog by 2023.
The R1T is a $69,000 base MSRP that seats five, while the larger R1S carries a $75,500 MSRP and seats seven. Buyers of both the R1T and R1S are eligible for a $7,500 federal EV tax credit, as well as varying state tax credits.
Earlier this month, rival EV automaker CEO Elon Musk Tweeted Rivian's biggest challenge in the near term was achieving high production at breakeven cashflows, in a backhanded offer of advice.
Read more: Economic preview: Payrolls Friday puts focus on US