Rio Tinto announces $7.5bn decarbonisation plan
Subscribe to Weekly Highlights
The major market events for the week ahead right in your inbox.
Subscribe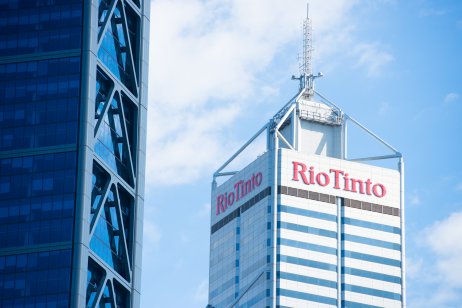 Global miner Rio Tinto on Wednesday announced plans to invest about $7.5bn to reduce its carbon emissions by 50% by 2030.
The company said its latest emission reduction target is three times more than its previous one, with 15% reduction targeted by 2025.
As part of its billion-dollar decarbonisation plan, Rio Tinto will work with governments, suppliers, customers and academia to develop technologies for carbon-free aluminium and green steel production, the company said.
Increased R&D
"All our commodities are vital for the energy transition and continue to benefit from ongoing urbanisation. We have a clear pathway to decarbonise our business and are actively developing technologies that will enable our customers and our customers' customers to decarbonise," said Rio Tinto chief executive Jakob Stausholm.
Rio Tinto will increase investment in research and development (R&D) of technologies and will prioritise growth capital in commodities vital for the transition.
The company aims to double growth capital expenditures to about $3bn a year from 2023.
Renewable power at smelters
Rio Tinto will focus on focus on renewable power for iron ore in Pilbara and Australian aluminium smelters. It also added that options to provide a greener steel-making pathway for Pilbara iron ore are being investigated, including the use of biomass and hydrogen.
"Decarbonisation of the Pilbara will be accelerated by targeting the rapid deployment of 1GW of wind and solar power," the company said.
On Thursday, Australia-listed shares in Rio Tinto ended 1.3% lower, in line with Aussie mining sector which fell 1.4% during the session.
Read more: Fortescue Metals Group's unit buys 60% in Dutch renewable energy firm