Richemont (CFR) shares up as sales beat pre-Covid levels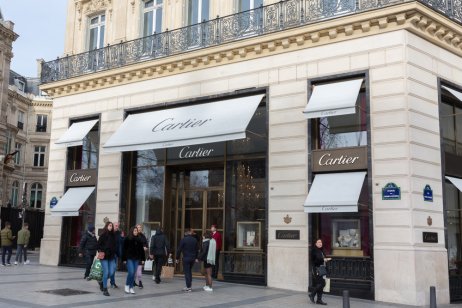 Shares in Switzerland-based luxury goods company Richemont (CFR.SW) were up nearly 3% on Monday afternoon as the company reported strong sales in the first half of this year.
In its latest financial results for the six months to 30 September, sales at the group – whose portfolio includes brands such as Chloé and Cartier (ECR.V) – were up 63% to €8.91bn (£7.6bn, $10.17bn) compared to a year earlier, and up 20% compared to two years ago.
The business also reported a net income of €1.25bn, up 685% from a year earlier, and up 44% on a two-year basis.
High sales volumes
Richemont said its jewellery brands did particularly well, with sales up 67% on the year and by 36% compared to 2019. Sales also increased in the group's fashion and accessories labels, up by 20% compared to 2020 levels. However, sales were still 1% below 2019 levels, the business said.
The results come as Richemont also announced on Friday that it is in advanced talks with Farfetch (FTCH) to sell its minority stake in the Yoox Net-A-Porter Group YNAP.com.
Read more: Shell ditches 'Royal' name and simplifies share structure