Revenues and earnings soar for Carl Zeiss Meditec (AFXX:GER)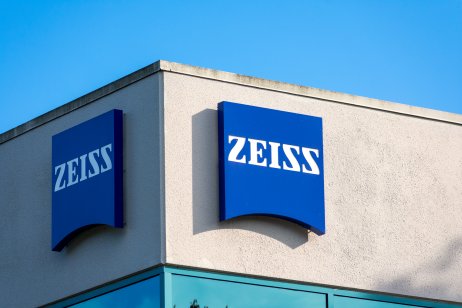 Carl Zeiss Meditec (AFXX:GER) confirmed a 23.3% rise in revenues at €1,647m ($1859m) for 2020-21 in a press release on Friday.
Earnings before interest and taxes (EBIT) soared to €374m compared to €178m the previous year, helped by a strong product mix and recurring revenues it says.
In early trading, its shares were up 0.93% to €173.55. Over the last year, Carl Zeiss Meditec shares have climbed more than 58%.
Carl Zeiss says its EBIT margin was 22.7% compared to 13.3% the year before. This margin "is expected to settle at a level sustainably above 20%, with the growing proportion of recurring revenue making a positive contribution", the company said in a release.
'Positive' position ahead
The German multinational medical tech player says it anticipates a "positive" outlook for 2021/22 with an earnings margin maintained at 19-21%.
Revenues in Europe, the Middle East and Africa (EMEA) region increased 19.4% (adjusted for currency effects: +21.2%), to €433m (2020: €362m) with positive performances from Germany, France and Southern Europe markets, plus the UK.
Adjusted for currency, revenues in the Americas were up 16.9% to €449m compared to €384m the year before. But it was the Asia-Pacific region, which saw the biggest growth: revenues climbed 29.9% to €765m in total with China and South Korea being the biggest growth areas.
More research and development en route
Carl Zeiss says there continues to be a need for significant strategic investments in research and development and sales and marketing.
Chief executive officer Dr Ludwin Monz is succeeded by executive board member Dr Markus Weber on December 31. The other two members of the executive board, Justus Felix Wehmer and Jan Willem de Cler, remain.
"We remain on a clear growth trajectory," said Monz. "The economic effects of the pandemic are largely behind us. At the same time, we presented a number of major innovations to our customers at the end of the fiscal year – for example, in cataract surgery and digitisation."
Read more: GME investor chatter tops most popular posts on Reddit