Retail chain Ulta Beauty (ULTA) beats Q3 expectations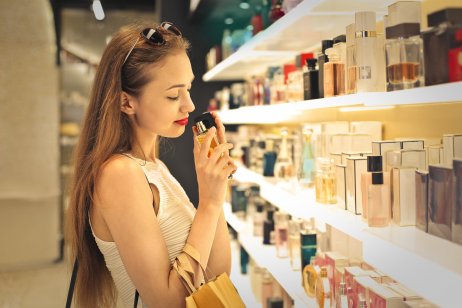 US beauty retailer Ulta Beauty racked up another record-breaking quarter, buoyed by the waning Covid-19 pandemic and what it called growing confidence by consumers to resume in-store shopping.
Ulta Beauty (ULTA), the largest beauty retailer in the US, reported Thursday that Q3 net sales jumped nearly 30% to $2bn (£1.51bn), up sharply from $1.6bn in the same period a year ago.
Following the Q3 results, shares climbed about 5%, well exceeding expectations from Wall Street.
Same-store sales increase
The company reported a 26% increase in same-store sales compared to a 9% decline in 2020 Q3.
It sells cosmetic supplies, bath and body care, hair products and nail-care items
Gross profit leapt from $545m in 2020 to $789m this year. Ulta noted it earned $215m or $3.94 a share, in fiscal Q3 this year, as opposed to $74.8m or $1.32 a share in Q3 2020. After a one-time items adjustment, Ulta earned $1.64 a share.
What is your sentiment on ULTA?
Vote to see Traders sentiment!
Net sales this year up nearly 50%
Net sales so far this year jumped nearly 50% to $5.9bn from about $4bn in the first nine months of 2020, which the company attributed to more people heading to brick-and-mortar stores to shop.
"The Ulta Beauty team delivered outstanding results again this quarter," said CEO Dave Kimball, who took the helm in June.
"For the third quarter, we delivered record sales and earnings, increased our market share and expanded our Ultimate Rewards loyalty programme to nearly 36 million members." The free rewards program allows shoppers to earn a point for every dollar spent, which can be used to buy more products.
"This strong third-quarter performance reflects the strength and resiliency of the beauty category, the power of the Ulta Beauty differentiated model and the impact of our winning culture and team."
Other beauty retailers are also seeing improved financial results. Estee Lauder (EL) sales grew 23% in its last quarter, while retail chain Sally Beauty Holdings (SBH) also recently reported strong Q4 results.