Report: Facebook lets high-profile users break platform rules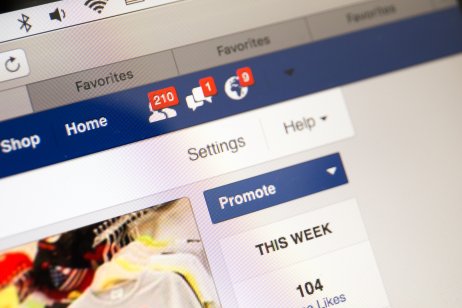 Social media giant Facebook received fresh scrutiny Monday after an investigation by the Wall Street Journal found the company allows its high-profile users to break its rules.
Facebook underperformed in the market during Monday's trading session, losing 0.58% in per share value and finishing the day at $376.51 (£272.05) per share.
For comparison, the S&P 500 gained 10.15 percentage points.
XCheck
According to the report, Facebook uses a system called "XCheck" or "cross-check" to identify high-profile accounts that could cause PR problems because of their activity.
In theory, the system was supposed to send any complaints about XCheck account activity to an internal team for review. This team is supposedly separate from the content moderators that Facebook currently employs.
However, the Journal report found that XCheck posts often faced no additional oversight once they were flagged. In some instances, obscene posts were posted on Facebook for several weeks before being taken down through other channels.
The report says internal documents showed that XCheck posts were viewed a total of 16 billion times before being removed.
What is your sentiment on META?
Vote to see Traders sentiment!
Oversight Board
The report prompted a stern response from Facebook's Oversight Board, an independent agency with the task of reviewing content on Facebook and Instagram.
"The Oversight Board has expressed on multiple occasions its concern about the lack of transparency in Facebook's content moderation processes, especially relating to the company's inconsistent management of high-profile accounts," the Board tweeted.
"The Board has repeatedly made recommendations that Facebook be far more transparent in general, including about its management of high-profile accounts, while ensuring that its policies treat all users fairly," the Board continued.
Andy Stone, a spokesperson for Facebook, pushed back against the reporting, saying it used "outdated data."
"We know our enforcement is not perfect and there are tradeoffs between speed and accuracy," Stone told WSJ.
Increased scrutiny
The report comes at a time when Facebook's outside issues are mounting.
A special committee investigating how social media companies helped influence the 6 January attack on the US Capitol by domestic terrorist organizations has requested volumes of data from Twitter, Facebook, Snapchat and other platforms, according to a report by Reuters.
Meanwhile, Facebook officials have testified in front of several Congressional committees over the past few months as lawmakers look for new ways to regulate social media and the spread of disinformation.
The House Science, Space & Technology Committee is set to convene a hearing on social media data management. The hearing was scheduled for 14 September but has been postponed to a later date.