RENT stock price falls 8% as earnings fall short of estimates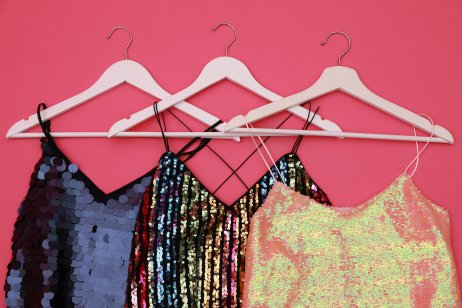 Rent the Runway's stock price dropped more than 8% in extended trading hours Wednesday after the women's clothing-rental company reported a larger-than-expected loss.
New York-based RENT posted a loss of $6.72 per share on both a basic and diluted basis, the company said in its fiscal third-quarter earnings report.
Analysts polled by Dow Jones had expected Rent to post an adjusted loss of 96 cents per share.
Rent issued its earnings report after markets closed. The stock fell 10.23% on the Nasdaq Global Select Market during regular trading hours.
Clothes loaned on subscription basis
Rent loans women's clothes on a monthly-subscription basis and sells items through its online platform. The company originally made its mark by renting dresses for weddings and special events.
The quarter was Rent's first as a public company.
Rent said the loss stemmed from a revaluation of warrants, the extinguishment of debt, and other charges, which were all related to the company's October upsized IPO. Meanwhile, the company reported a 66% year-over-year revenue increase to $59m from $35.5m in the third quarter of 2020.
Business reaccelerating, says CEO
"We delivered significant growth across subscribers and revenue and improved our gross margins," said co-founder and CEO Jennifer Hyman in a news release accompanying the earnings report.
"As a leader in clothing subscription and rental with a differentiated operating platform and deep competitive advantages, we believe these metrics are clear indicators of our ongoing business re-acceleration."
Subscriber count up 78%
The active subscriber count rose 78% year-over-year and was at 87% of its pre-pandemic total. The gross profit margin – a closely watched metric – was 34%, well up from the 7% recorded a year earlier.
Rent was hit hard by the Covid-19 pandemic, which prompted the permanent closures of the company's five brick-and-mortar stores – in New York, Chicago, Los Angeles, San Francisco and Washington, DC – in 2020.
Rent forecast revenue of $6.8m to $63.3m for the fiscal fourth quarter and $202m to $202.5m for the year. The company expects active subscribers of 121,000 to 122,000 for both the fourth quarter and the year.

Read More: US market close: S&P closes high for third straight day