Renewable energy storage business Fluence prepares IPO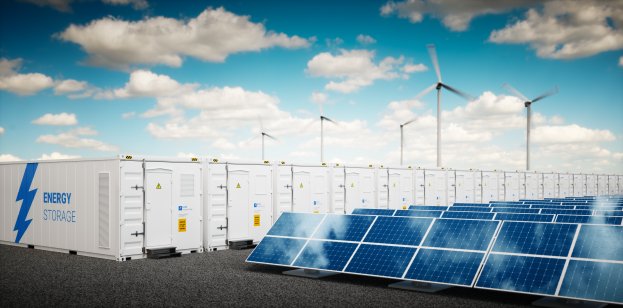 Energy storage company Fluence filed for an initial public offering Tuesday as it seeks to sell investors on its vision of a 24/7 renewable energy electric grid.
Fluence was formed out of a joint venture between German manufacturing conglomerate Siemens and electric power distributor AES, which will collectively hold a majority share once it goes public.
The Arlington, Virginia-based company expects to list on the Nasdaq under the symbol "FLNC." The company has yet to disclose how many shares it intends to sell and at what price. JP Morgan, Barclays, Morgan Stanley and BofA Securities are the lead bookrunners for the offering.
Business operations
While carbon-intensive fuels can readily be stored physically, renewable energy has no inherent storage capacity and is dependent on times of favorable solar and wind conditions, the company stated in its filing with the Securities and Exchange Commission.
Therefore, finding ways to maintain that energy and distribute it more efficiently is an essential element to the $100trn (£71.94) of investment estimated to transform and decarbonise the grid through 2050, according to the filing's citing of a Bloomberg New Energy Finance report.
Fluence says it has 0.9 GW of energy storage assets deployed and 1.9 GW of contracted backlog as of June 30, 2021. The company has yet to disclose its financial results and energy storage figures for the latest fiscal quarter ending 30 September.
The company faces some stiff competition from the likes of General Electric, NextEra Energy and Tesla, which has developed its own commercial and retail solar energy storage business.
Environmental impact
Fluence is built to support the energy transition to renewable energy and intends to begin annual sustainability reports once its IPO is complete.
This includes compliance with the Sustainability Accounting Standards Board (SASB) and aligning with certain sustainability goals outlined by the United Nations Sustainable Development Goals.
Fluence estimates that as of May 2021 its energy storage products have eliminated 145,000 metric tons of carbon per year that would have otherwise been produced – the equivalent of taking more than 30,000 cars off the road each year.
Read more: India's Reliance Industries to invest bn on clean energy