Anemoi (AMOI) stock falls on London debut after id4 takeover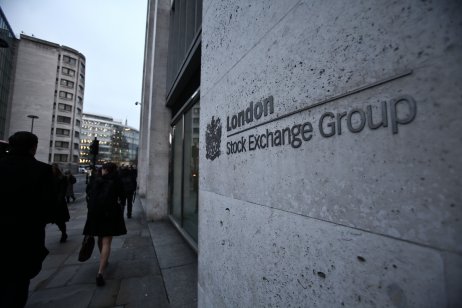 British Virgin Islands-based holding company Anemoi International (AMOI) fell 4.44% in its first morning's trading on the London Stock Exchange.
Its stock was down to 3.87p from its placing price of 4p at midday.
The stock exchange listing sees Anemoi complete its reverse takeover of Swiss software-as-a-service (SaaS) company id4, which helps small- to medium-size financial institutions with compliance on anti-money laundering requirements and tax regulations.
Anemoi planned to raise £2.17m through the issuance of 54.3 million ordinary shares, with another 66.6 million shares issued to id4 shareholders.
Growth plans
Allied Market Research forecasts the regulatory technology or 'RegTech' market will increase from $5.46bn in 2019 to $28.33bn in 2027 and id4 hopes to capture a good share.
It plans to expand its sales and customer relationship management (CRM) capabilities, product development and marketing to raise its profile.
Next steps
Last week, id4 co-founders Sebastien Lalande and Emmanuel Nay said in a stock exchange statement: "The proposed acquisition by Anemoi is a major milestone for id4, and we are grateful to investors for backing us.
"We have spent the past four years building id4 into an innovative and disruptive player in the RegTech market and look forward to transforming id4 into a best-in-class company.
"The fundraising will enable id4 to build on the significant momentum achieved so far. There are many opportunities to capture more market share through increased sales of our core products to increasingly regulated and burdened financial institutions."
Read more: What's next for Darktrace (DARK) as it exits FTSE 100?