Redfin says US house prices have hit all-time high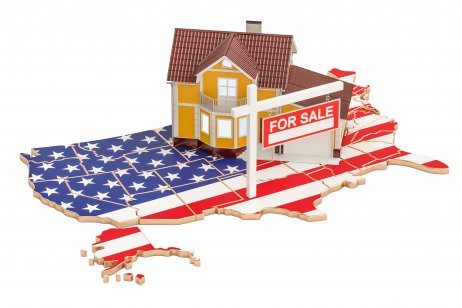 Home prices in the US have hit a new all-time high of $359,975 (£270,203) according to a new report from technology-powered real estate brokerage Redfin.
This was up 14% year-on-year and the largest increase since early September, Redfin said.
"Rising rents and rising prices on everything from gas to groceries may be motivating more people to buy homes now," Redfin chief economist Daryl Fairweather said in a release.
"Buying a home is a type of hedge against inflation, especially with mortgage rates still near historic lows. If high inflation persists, a large home mortgage could seem a lot less expensive in just a few years," Fairweather added.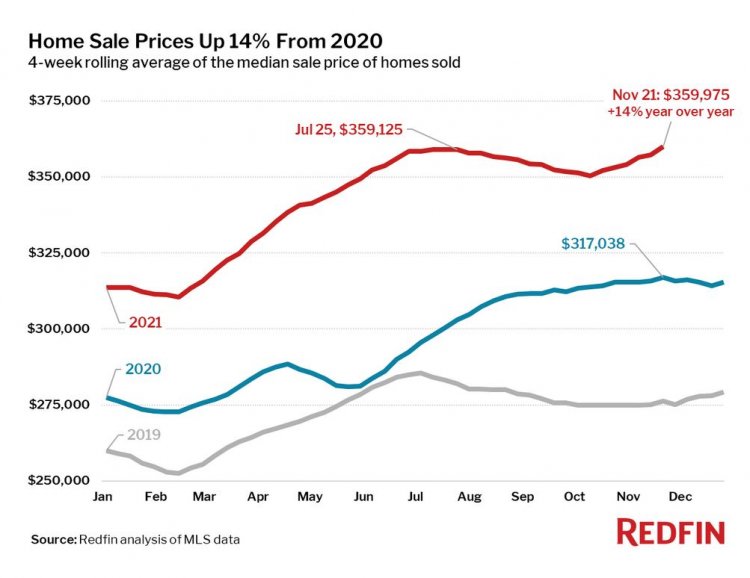 Redfin home price chart – Photo: Redfin
Existing home sales up
Redfin's findings come just a day after the latest read on US housing data.
US sales of new homes edged up 0.4% in October, the US Census Bureau said in a release issued on Wednesday. Sales of new single-family homes rose to a seasonally adjusted annual rate of 745,000 in October from 742,000 in September.
On Monday, the National Association of Realtors reported that sales of previously occupied homes rose 0.8% in October to a seasonally adjusted annual rate of 6.3 million, the strongest annual pace since January.
Unseasonable surge
Redfin found that prices have risen in the past month nearly four times faster than they did at the same time last year. The unseasonable surge in home prices appears to be drawing in more sellers, as the number of homes listed for sale was down less than 3% from 2020, and up 11% from 2019.
The Redfin Homebuyer Demand Index fell 7% during the week ending 21 November but was up 14% from a year earlier. The index is a seasonally adjusted measure of requests for home tours and other home-buying services from Redfin agents and Redfin partner agents.
Redfin also said that mortgage purchase applications increased 5% week-on-week during the week ending 12 November. For the week ending 18 November, 30-year mortgage rates rose back above 3% to 3.1%.
Redfin is a Nasdaq-listed technology-powered real estate company.
Read more: US existing-home sales post surprise October rise